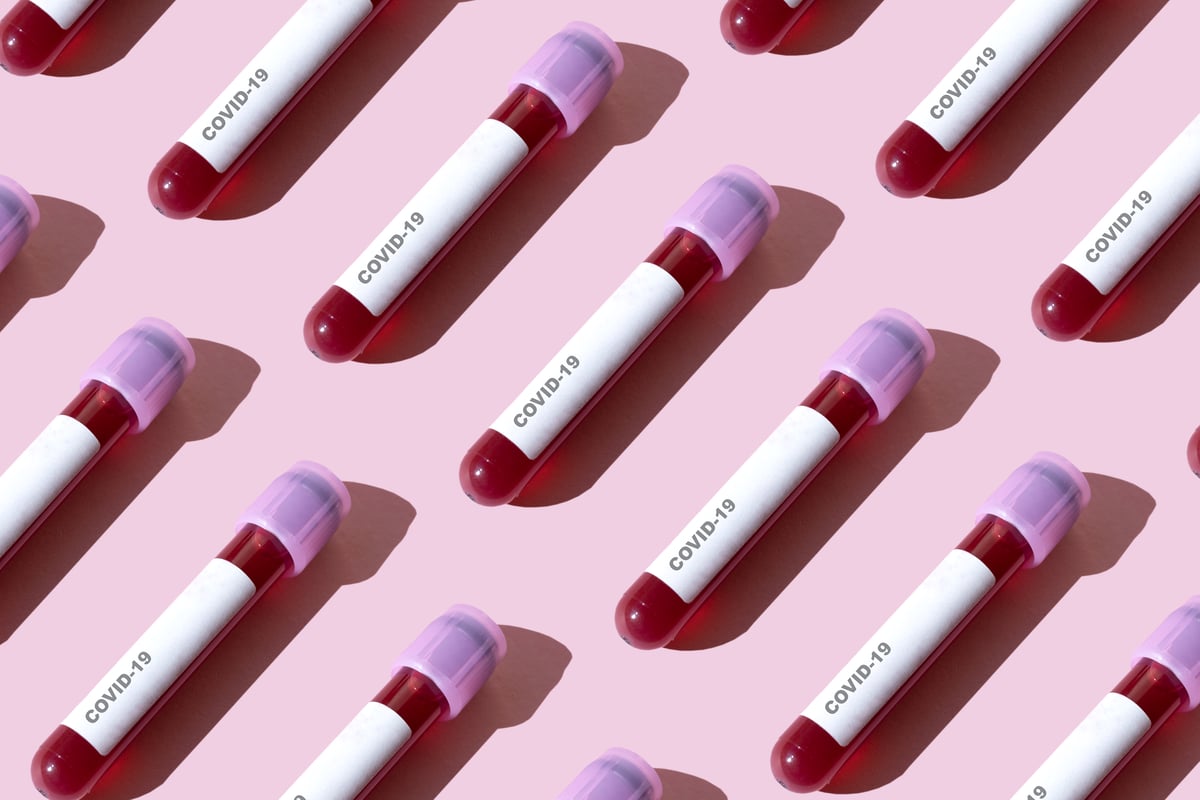 It's the new word we're seeing everywhere. 
"Omicron" has been filling our news feeds and weekend conversations ever since news broke that it was variant "of concern" on Saturday. 
But amongst the concerning headlines, how much do we really know about the new COVID-19 variant and how worried should we actually be? 
Watch: How to talk to anti-vaxxers. Post continues below.
Here are the eight biggest questions we have about Omicron answered.
1. First up, how infectious is the Omicron variant? 
So far, health authorities suggest Omicron (also known as B.1.1.529) could be a more infections variant of COVID-19. However, this still hasn't been confirmed. 
Associate Professor Sanjaya Senanayake, an infectious diseases expert based at the Australian National University in Canberra, says it has to do with the variant's mutations.
"It's got a lot of mutations, particularly 32 around the spike protein, some of which have the potential to make it more infectious, some of which have the potential to make it evade vaccines," he told Mamamia's news podcast The Quicky. 
"Those mutations can make it easier for the virus to get into the cell. Also, the other mutations which can help it evade the immune system can change the shape of the spike protein a little bit so our immune system doesn't necessarily recognise it. It's a bit like... a criminal having plastic surgery to alter their appearance, so the cops can't find."
Another reason that points to the variant being potentially more infectious is because "it seems to be overtaking Delta" in the area of South Afirca where the variant was first reported this month. 
Initial research also suggests that people who previously contracted COVID-19 may become reinfected with Omicron more easily. 
"Preliminary evidence suggests an increased risk of reinfection with this variant, as compared to other variants of concern," the World Health Organisation said in a statement. 
2. How sick does Omicron make you and what do the symptoms look like?
While Omicron may be more infections, the good news is, early indications suggest it actually causes a less severe illness. 
"We've haven't got a huge amount of information from South Africa but from what we've heard, it's infecting young, healthy people, but causing a mild illness that's keeping them out of hospital," said Senanayake.

However, "the problem with South Africa, again, is only around six percent of the population are over the age of 65. So again, the virus may not have had the opportunity to infect older people who, as we all know, are at higher risk of severe COVID."