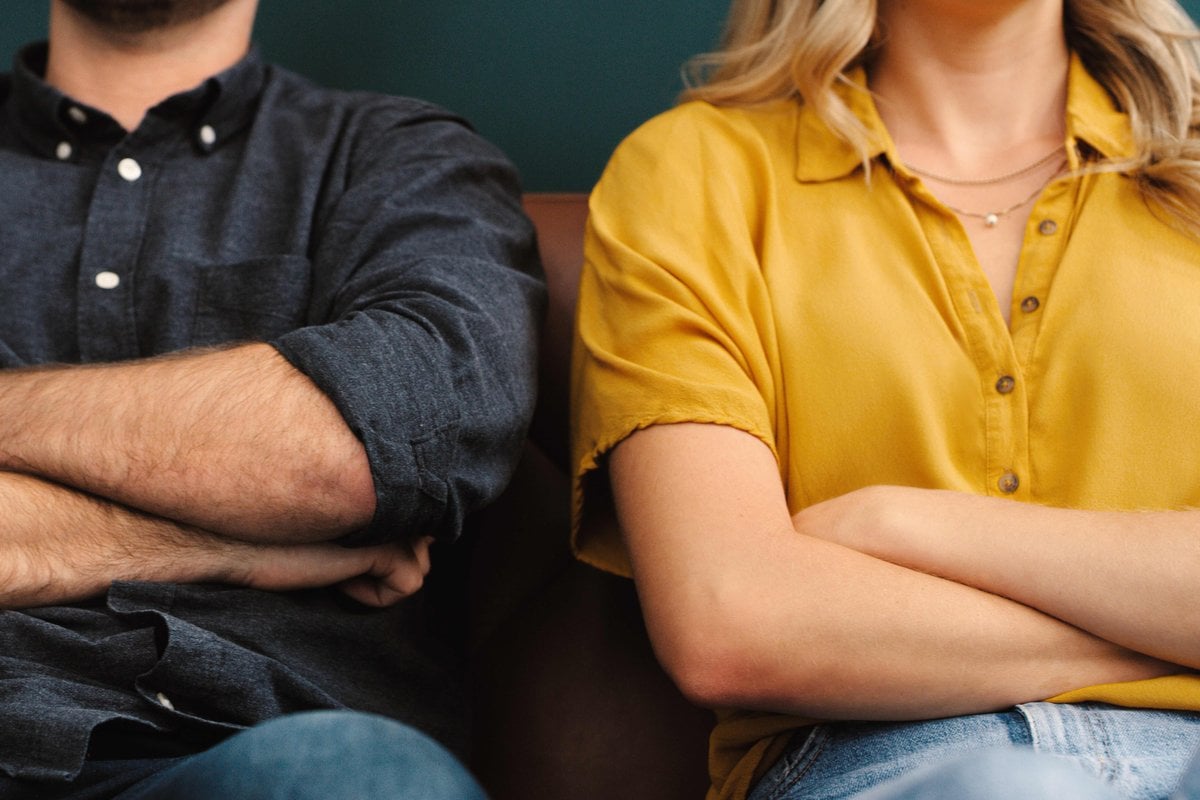 When you think of healthy relationships, chances are the first thing that comes to mind isn't conflict. However, according to podcaster, author, life coach and former monk, Jay Shetty, being aware of how you and your partner 'fight' is a key component to any successful partnership.
Shetty believes that just as we have love languages, we have fight languages or styles as well, and the more we can understand one another's 'fight style', the better our intimate relationships will be.
Okay, but how do we figure out our partner's 'fight style' and our own?
I'm so glad you asked.
Watch: Chantell Otten's sex tips for couples. Post continues below.
In his latest book, 8 Rules of Love, Shetty identifies three main relationship 'fight styles' as outlined below:
Venting: People who need to find a solution right away and therefore want to hash things out as soon as problems arise.
Hiding: People who shut down during an argument. They need time and space to process emotions before they can even contemplate discussing solutions.
Exploding: People who can't control their emotions and regularly erupt in the heat of the moment.
If you're not sure which one you or your partner are, you can take Shetty's What's Your Fight Style Quiz? here.
What are the benefits of understanding each other's 'fight style'?
Shetty says, "Identifying your partner's fight style and your own is the first step towards fighting for love." In practical terms, this looks like the following: