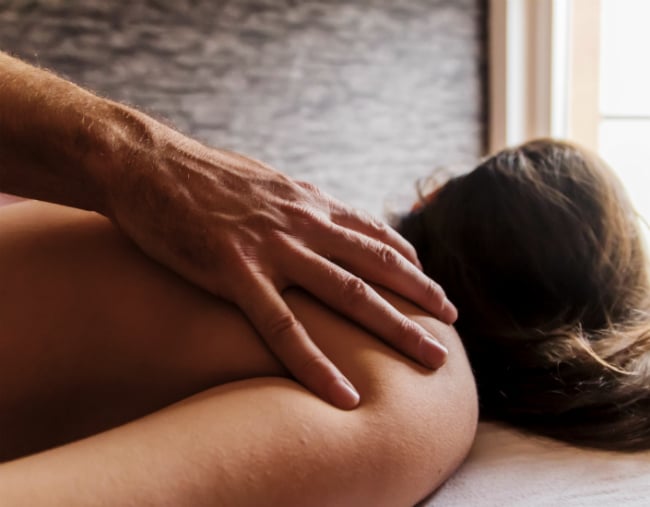 A woman has shared how a routine trip to her physiotherapist ended in her boyfriend throwing a "tantrum" and accusing her of cheating on him.
Speaking anonymously on UK parenting forum Mumsnet, the woman said she had been going to see a chiropractor and a physiotherapist weekly for several years to treat a painful musculoskeletal condition.
She said her boyfriend of eight months had known about her condition since they met, but had only last week came with her to an appointment and realised what they involved.
"I didn't consider it a big deal. There is no reason he has never come with me, I just usually go when he is at work but he is off this time and came along."
But when the man saw the health professionals working on his girlfriend's back he had a disturbingly aggressive reaction.
"He has absolutely flipped his sh*t, calling me a tart, naive and all sorts and referred to the clinic as a pervert's paradise.
"The reason for this little tantrum? They are all men. And it never occurred to his tiny brain that in order to have spinal adjustments, I would have to take my top off."
And the boyfriend's rant didn't end there.
"Apparently, I'm having an affair with them. All three of them, possibly at once, he wasn't clear on this bit.
"And the massage therapist undoing my bra constitutes sexual contact which is cheating."
The woman clarified that her massage therapist doesn't see her breasts during the session and continued to recount her partner's paranoid delusions.
"I'm clearly having an emotional affair with the physio because we were talking about films that had made us cry while he was twisting me into unnatural shapes and sticking needles into me because apparently, men don't do that unless they are interested.
"And the chiro was disrespecting him by hugging me when I walked in.
"Oh, and it's not even legal for me to be half undressed alone in a building with three men."
The woman explained that despite her insistence that she'd known the health professionals for years and were "completely trustworthy", her partner had not relented.