We watched them each find love on The Bachelorette, but now Georgia Love and Sam Frost have come together to talk about what happens when "love" isn't what it seems.
The reality stars have joined Cosmopolitan magazine's campaign against domestic violence 'Have you seen a red flag?'.  It's asking women to have a look at their relationships while shining a light on the red flags that often come before physical violence.
Red flags like when he tells you no one will ever love you as much as he does or that he's extremely jealous.
Currently, one in four Australian women having experienced emotional abuse, one in three have experienced physical or sexual violence and one women is killed every week by a current or former partner.
These shocking statistics are why celebrities, influencers and survivors of gender-based violence are doing their part to combat domestic violence in Cosmopolitan's November's issue, which just happens to have current Bachelorette Sophie Monk on the cover.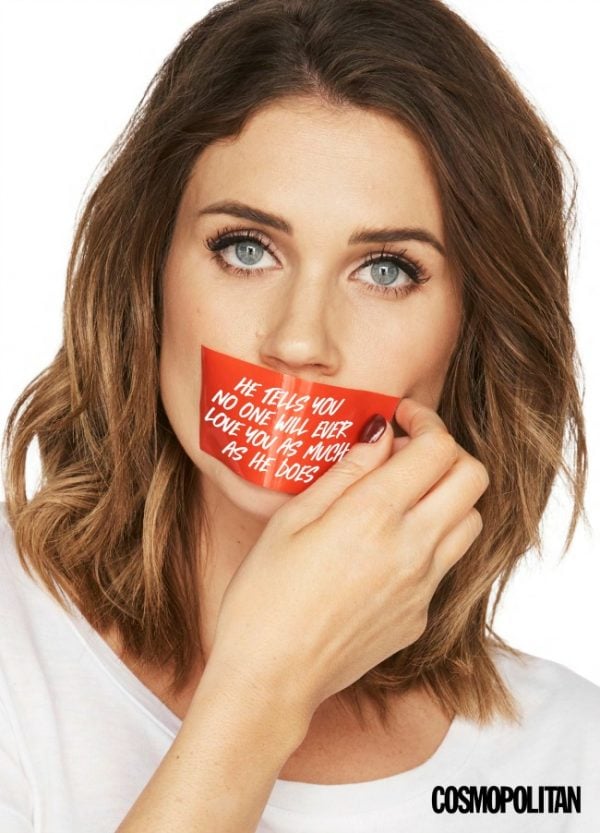 It's a topic that hits close to home for Georgia.
"I am so passionate about this topic because I've seen the effects of physical and emotional abuse and it is just not OK in any way, shape or form," Georgia says.
"Seeing the red flags, my friend was able to get out before it became even more serious, but I don't know what could have happened if she didn't.
"Violence against women is far too prevalent and I want to do anything and everything I can to make sure no woman has to suffer at the hands of a so-called loved one."