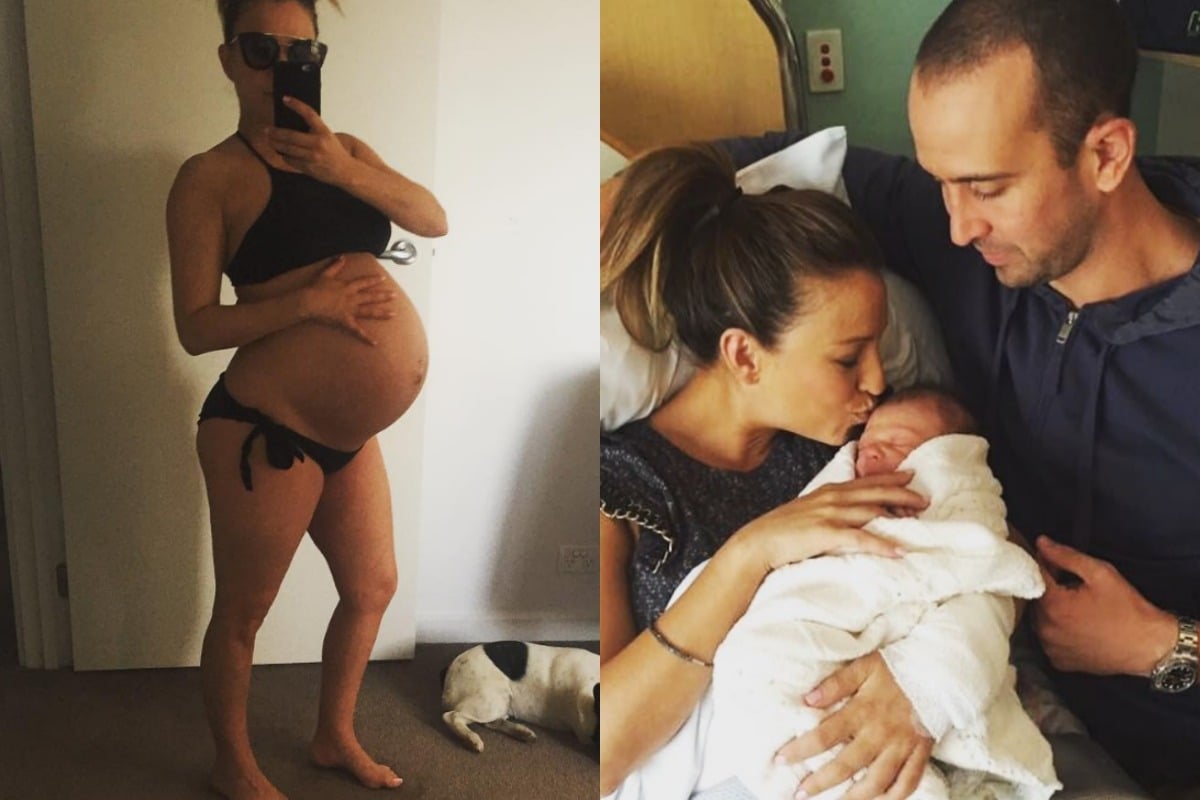 Rachel Watts was absent from her fellow Yummy Mummies friend Lorinska Merrington's baby shower, for one very good reason: she was giving birth to her own baby.
As we saw on the show in season one, Watts called in to wish her friend a wonderful time… but behind the scenes, at the hospital, all is not what it seemed.
"I was in the middle of a traumatic birth experience, though I didn't really realise it at the time," the reality star and content creator told Mamamia.
It's a story which the mum of Harvey, three-and-half, and Harry, almost one, has been reluctant to share until now.
"Leading up to Harry's birth brought back so many memories, I knew I eventually had to talk about what had happened with Harvey. Up to that point, I had just got on with things, and tried to put the memories away," Watts says.
"Also, I didn't think I had anything to say because in the end, I got a healthy baby. It wasn't until I spoke to Cope, a pregnancy and birth organisation, that I learned that it shouldn't stop me from speaking about my personal trauma."
Harvey is the first child of Watts and husband Jayson, and the couple tried the best they could to prepare for his birth.
"We took a birthing class, and I read about calm birthing. I also learned a bit about c-sections – so when an emergency one was put on me, at least I felt like I might know a little about what was going to happen."
But Watts says she didn't anticipated what did happen.
Watch the video to see Watts speak about the C-section. Post continues below.
 

View this post on Instagram