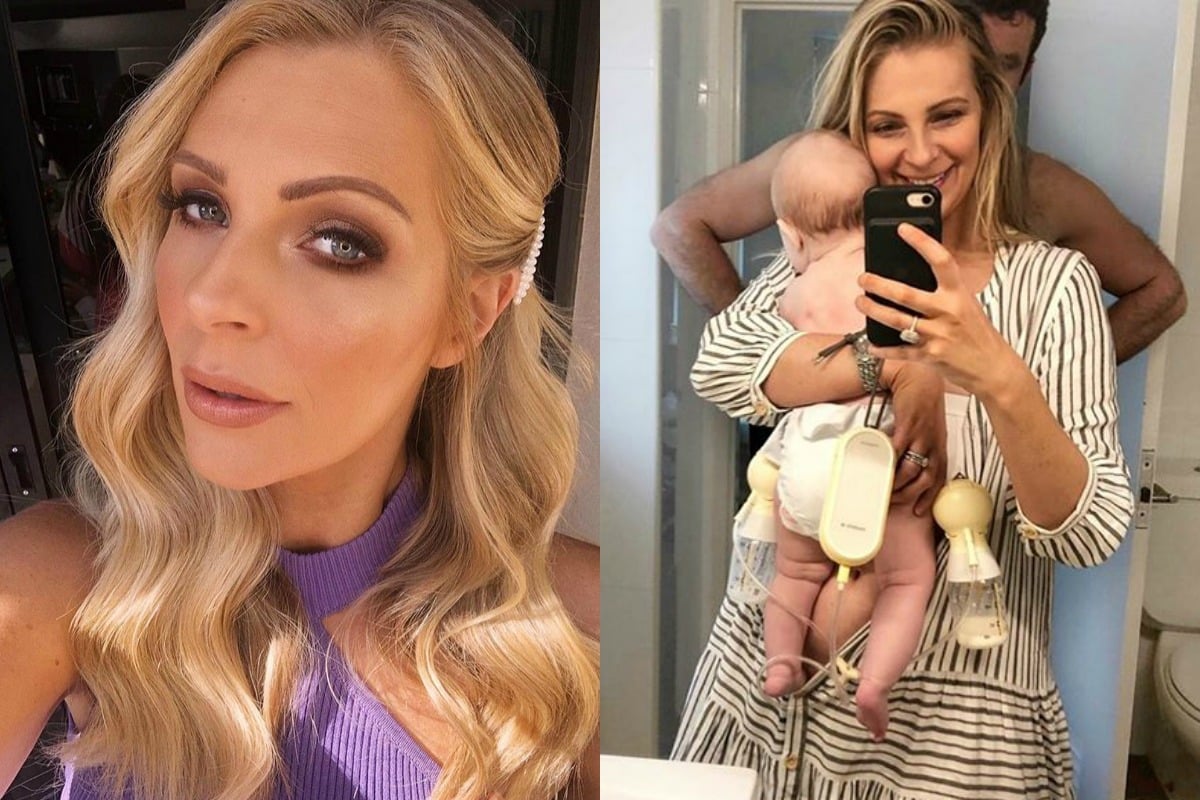 We quickly grew to love Lorinska Merrington from her stints on seasons one and two of the reality show Yummy Mummies.
While watching, we discovered her life isn't all glamorous events with her former AFL star hubby, Andrew Merrington – the hilarious mum-of-two is also an exceptional hustler.
With 689k Instagram followers, Lorinska harnessed her influential status to launch her new online venture, the Bub pregnancy companion app, to provide mamas-to-be with content to help them through the pregnancy journey.
And despite being something of an expert on the subject of juggling – her daughters Penelope and Florence are three years and six months respectively, while her burgeoning business is barely 12 weeks old – she's also refreshingly real when it comes to the competing priorities that all mums are familiar with… Albeit she displays it through a particularly glossy lens.
Case in point, this excellent post from behind the scenes at the 2019 Logies, where she pumped while decked out in full glam:
In the caption, she shared some sage advice about finding balance, including the truth bomb: "ask for help, otherwise you will break."
We asked her to embellish on that one, because it feels pretty pertinent in the age of parental burnout.
"As a working mum it's important to have the support of those around you," she told Mamamia.
"It really does take a village so it's crucial to have your support networks! My mum is a great help, looking after Penelope and cooking and helping where she can. And my business partner Liz Blunt is a friend I can call on when I'm feeling stressed or overwhelmed."
When it comes to mapping out her day, Lorinska says there's no set plan – her schedule is constantly shifting – but her morning is always spent indulging in hugs with her little ones before work gets underway.