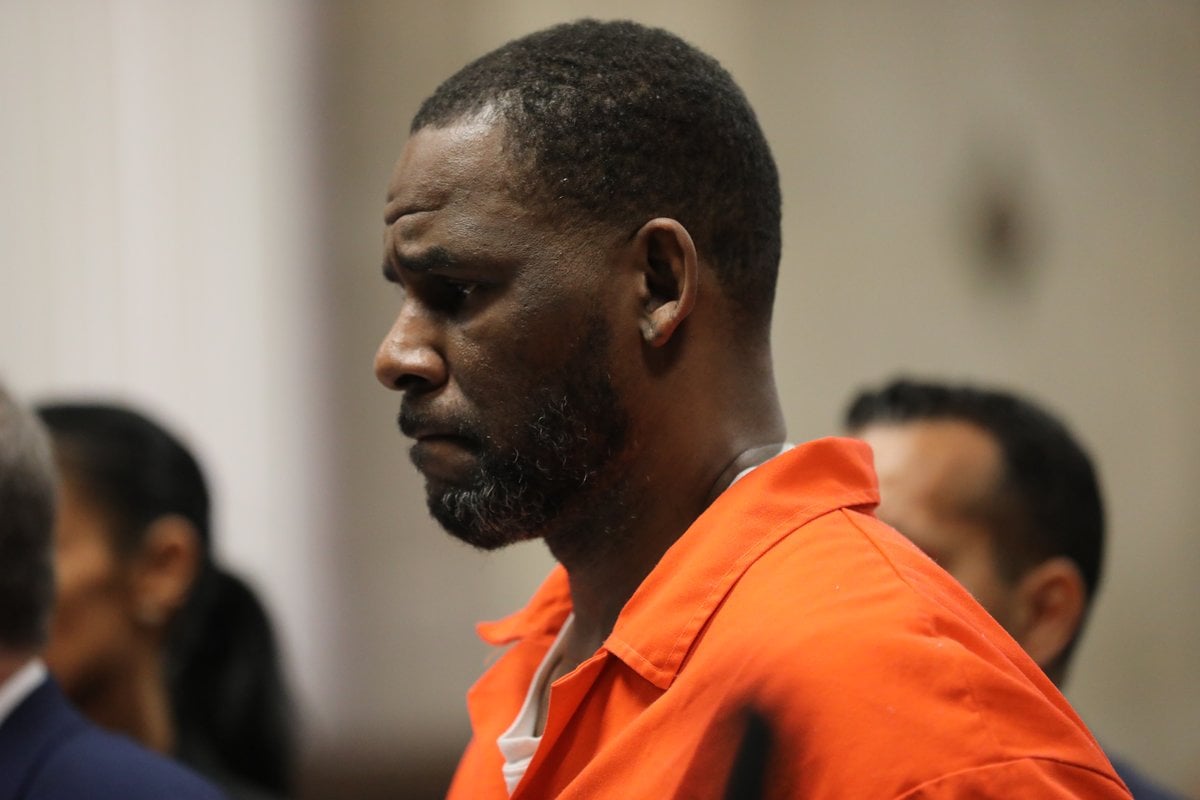 This post contains mentions of sexual assault and child sexual abuse and may be triggering for some readers.
R. Kelly (full name Robert Sylvester Kelly), has been convicted by a federal jury in his sex-trafficking trial, where prosecutors accused the R&B singer of exploiting his stardom over a quarter-century to lure women and underage girls into his orbit for sex.
Jurors in Brooklyn federal court deliberated for a little more than a day before voting to convict the 54-year-old Kelly on all nine counts he faced, after a five-and-a-half week trial.
Kelly could face up to life in prison at his May 4, 2022 sentencing.
The singer is one of the most prominent people tried on sex charges during the #MeToo movement, which amplified accusations that had dogged him since the early 2000s.
Kelly had been charged with one count of racketeering and eight counts of violating the Mann Act, which prohibits transporting people across state lines for prostitution.
Watch a clip from documentary Surviving R. Kelly below. Post continues after video.
Prosecutors said Kelly took advantage of his fame to recruit victims, including some plucked from crowds at his concerts, with the aid of people in his entourage.
Witnesses said some victims had hoped Kelly could jump-start their careers, only to find he demanded their strict obedience and would punish them if they failed.
Several witnesses testified that Kelly instilled fear if his victims did not fulfil his every need, sexual and otherwise.
Jurors heard how Kelly would compel victims to follow "Rob's rules", including that they call him "Daddy" and get permission to eat or go to the bathroom.
One witness hoping to interview him for a radio station said he locked her up for at least two days without food or water before assaulting her.
Kelly still faces federal charges in Chicago on child pornography and obstruction, and state charges in Illinois and Minnesota.