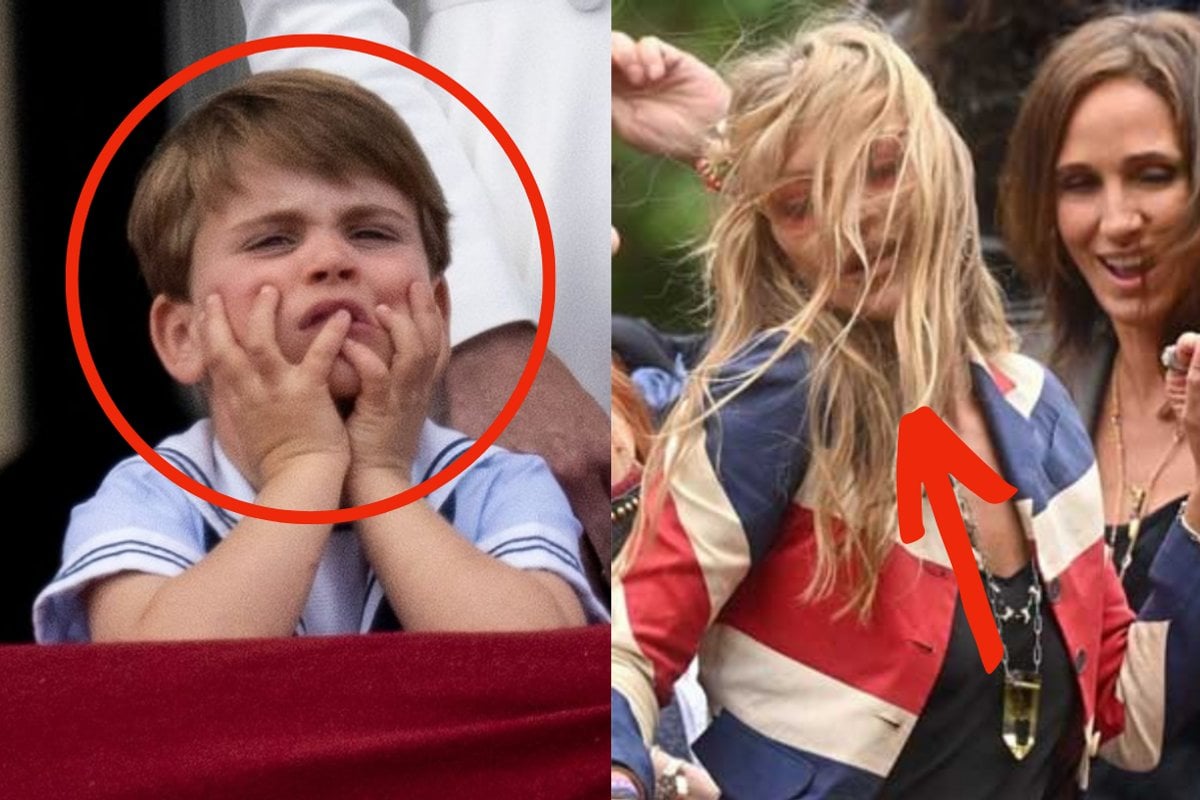 Dear Reader,
I must confess something straight off the bat: I did not know what the Queen's Jubilee actually was.
For the past four days, I've watched on as cute photos of Prince Louis popped up seemingly everywhere, read the words "Trooping the Colour" way too many times in news articles, and furrowed my brow as, once again, the tabloid media seemed to find fault with Prince Harry and Meghan for merely existing.
To me, the Queen's Jubilee was some sort of party that only royals got to attend, which, frankly, sounded pretty boring. They just don't seem like the type of crowd who'll put on some good ol' 90s jams and bust a move on the dance floor. I imagine they sit around drinking very splendid tea and eating crumpets and saying things like, "By Jove!"
Yes, I gather all my British knowledge from My Fair Lady.
Why on earth would Kim Kardashian and Pete Davidson want an invitation to a party like that, I wondered. Turns out, they didn't.
So when my editor said, "Adrienne, go and write about the Queen's Jubilee", I did what any good investigative journalist would do: I asked Google.
Hence, dear Reader, I can tell you that the Queen's Jubilee this year is a celebration of the Queen's 70 years of service. She is the first British Monarch to celebrate a Platinum Jubilee too, by the way. Basically, she has outlived a heck of a lot of royal dead people. Hurrah for Her Majesty! 
Anyway, the celebration was capped off with a parade through central London, attended by tens of thousands of people happily squished together like sardines on a Sydney train. There was also a pop concert outside Buckingham Palace, which was broadcast on television for the masses.
Lots of other things happened over the four days of celebrating the Queen's Platinum Jubilee, including the aforementioned Trooping the Colour, but the only things you need to take note of are the ones I've very subjectively selected below.
1. Paddington Bear and the Queen sat down for tea.
Whoever thought it was a good idea to have Paddington make an appearance at the Queen's Jubilee is a certified GENIUS.
Now, while Paddington has appeared in children's literature since the 1950s, many would know the raincoat-wearing, marmalade-loving bear from the 2014 film Paddington and the sequel Paddington 2 in 2017. 
I am not kidding when I say that the Paddington films are the best films in the world. Yes, that's correct. 
IN. THE. WORLD.
If that sounds ridiculous, then you obviously have not watched these two adorable, fantastic, wonderfully satisfying movies. You know how they say sequels are never as good as the original? They're wrong. If you have not watched Hugh Grant in Paddington 2 - which even HE says is his best role - then you have not lived.