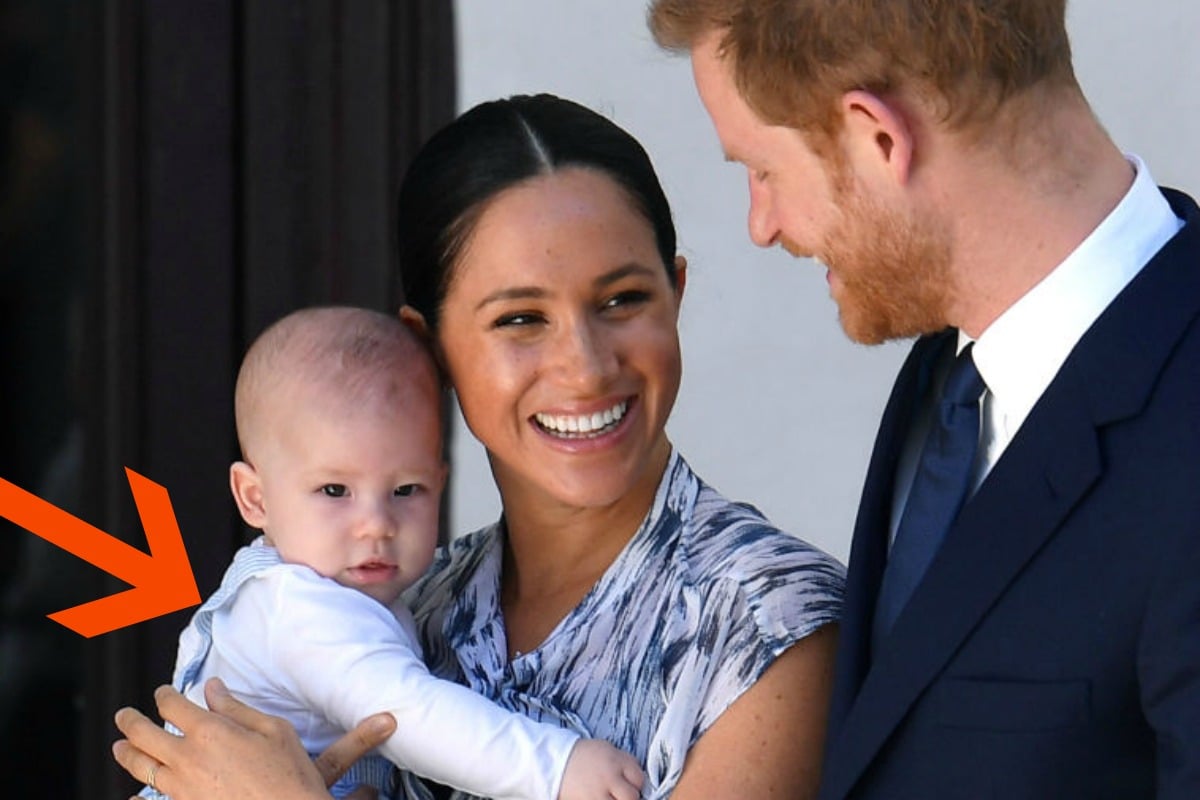 Look.
It was very nice for Prince Harry and Meghan Markle to travel to South Africa for a royal tour, on a mission to support children's education, raise awareness of various charities, meet Nobel prize winners and generally advocate for crucial human rights.
But none of that matters now.
Because on day three of their royal tour, baby Archie made his first public appearance and a frankly absurd proportion of the human race lost their minds.
You see, it's his overalls. And his wildly unnecessary socks. But also his silly little hands and his curious eyes.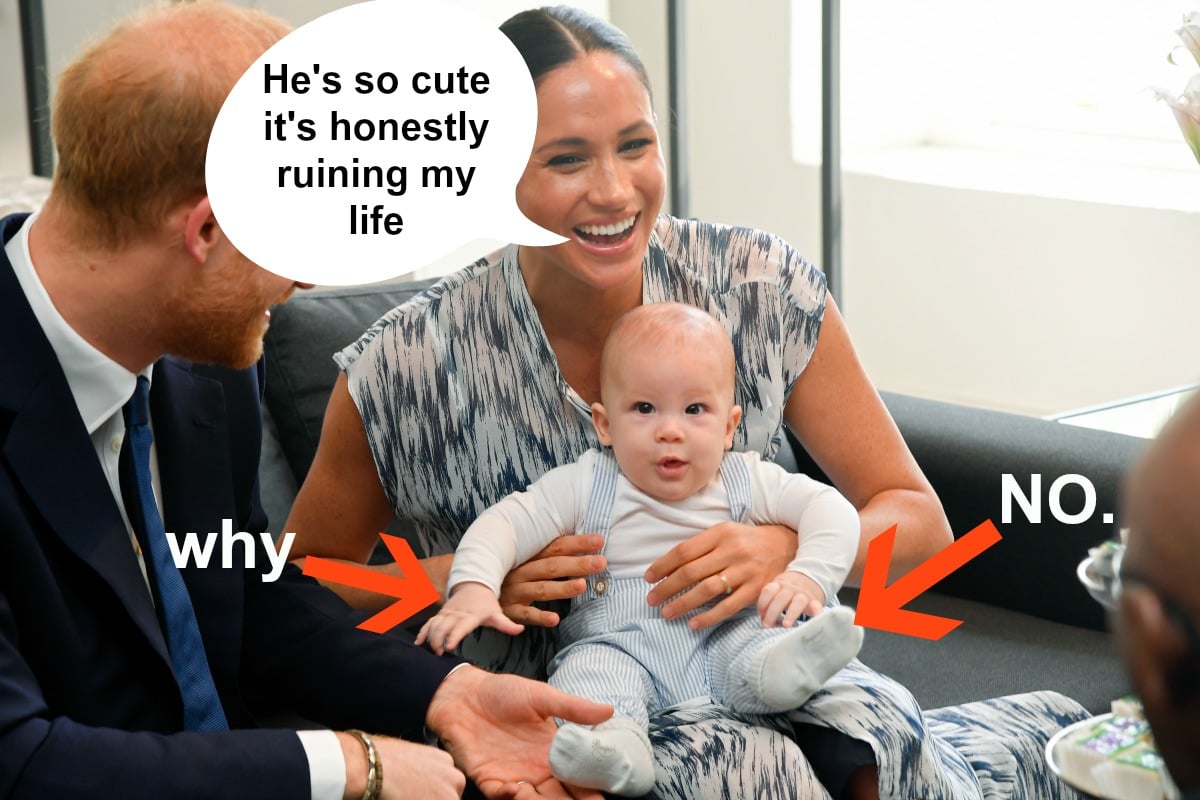 But Archie wasn't just thrown in front of the cameras for a split second. On Wednesday, baby Archie went on an adventure. He walked out (well, he didn't walk, he was carried) with his very famous parents, and, like your average four-month-old, he met Nobel laureate and retired Archbishop Desmond Tutu, as well as his daughter, Thandeka Tutu-Gxashe.
Of course, there was much to be learnt about the royal baby from the event. Everyone knows that just months after birth, you can tell a lot about an infant from their body language, the content of their gurgles, their choice of clothing, etc.
Watch Archie during the South Africa royal tour. Post continues after video.