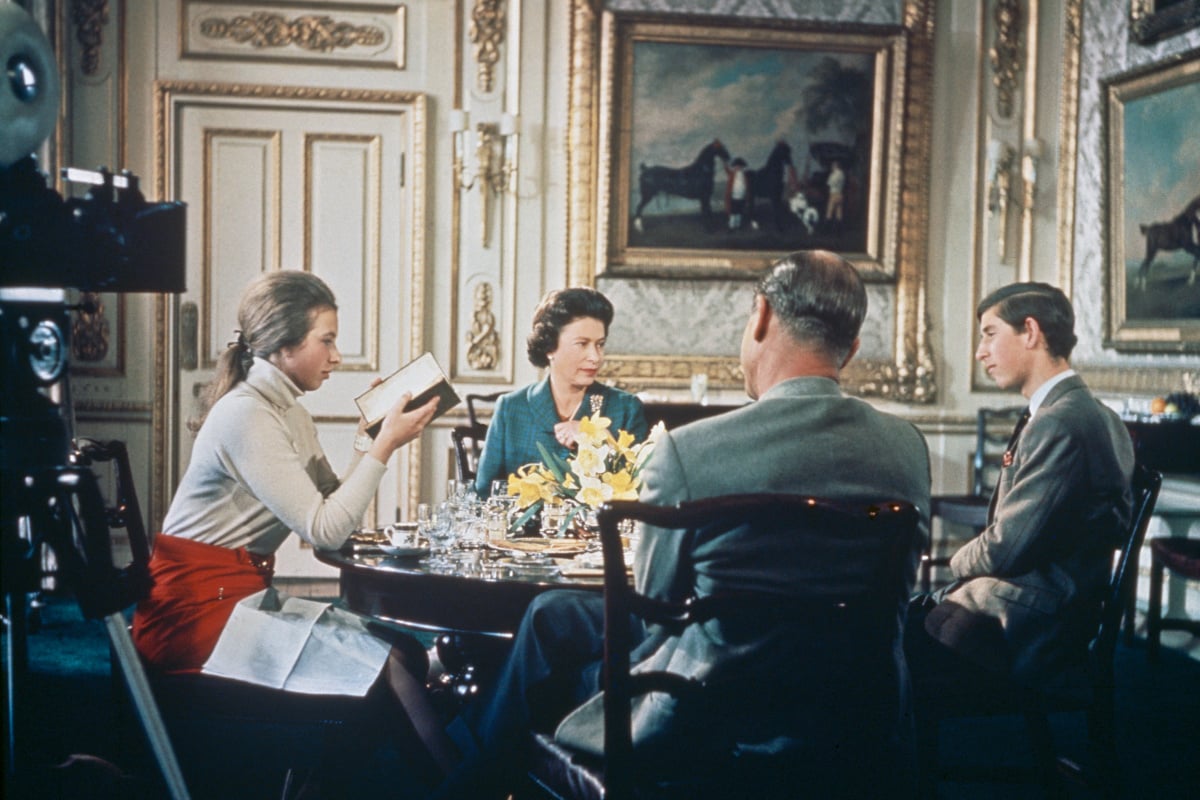 It was reality TV, royal-style – a 1969 documentary made by trailing the Royal Family with cameras over the course of a year. And it was a terrible PR disaster.
At least, that's what season three of The Crown would have us think. But was it really that bad?
The idea for making a documentary about the Royal Family was pushed by the Queen's Australian press secretary, William Heseltine. He wanted to show the Royals as humans, and Prince Philip was very keen on the idea.
Have you ever wondered what actually happens at a royal Christmas? Watch this video to find out. Post continues below.

"The Queen was a reluctant convert," Heseltine tells Town & Country, "but became much more aware of the possibilities and was prepared to participate when it came to actual filming."
Princess Anne was much less enthusiastic.
"I certainly never liked the idea of the Royal Family film," Anne said in 2002. "I always thought it was a rotten idea. The attention that had been brought on one ever since one was a child, you just didn't want any more."
Filming began in mid-1968. All up, there were 75 shooting days, with the footage eventually cut down to a two-hour documentary. Every scene was approved by a committee headed by Prince Philip.
There's the Queen, at breakfast with her family, telling a story about a dignitary with long arms who looked like a gorilla. There's the Queen going into a shop and taking coins out of her purse to buy an ice cream for her son, Edward. There's the whole family sitting around watching TV together – and, on another occasion, standing around outside, barbecuing sausages.
The Queen watched the documentary, entitled Royal Family, at a private viewing before it went to air.
"We were all a little bit nervous of showing it to the Queen because we had no idea what she would make of it," the documentary's editor, Michael Bradsell, told the Smithsonian Channel recently. "She was a little critical of the film in the sense that she thought it was too long. But Dick Cawston, the director, persuaded her that two hours was not a minute too long."