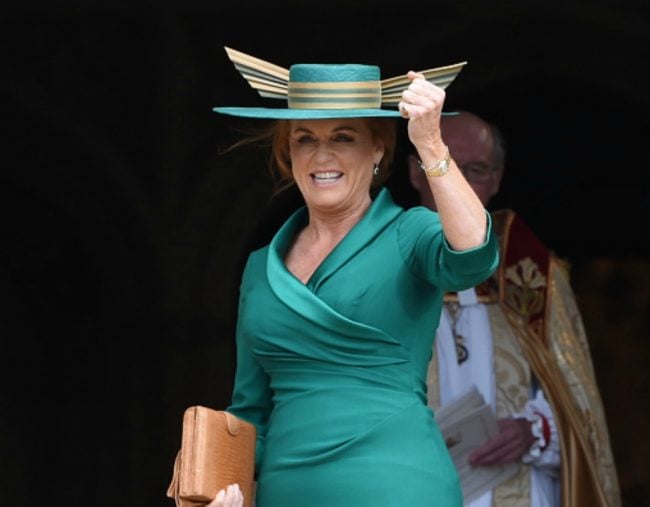 While a big day for Princess Eugenie, some would say the royal wedding was rather history-making for Sarah Ferguson.
Before her daughter's wedding day, Fergie stayed on the outskirts of the royal sphere for almost 20 years. That is, until Friday.
But like any doting mother would, Fergie held herself graciously while Eugenie took the limelight.
She spent the ceremony oozing absolute delight over her daughter's happiness, seemingly completely unfazed that the world was also looking at her.
All the best moments from Princess Eugenie's wedding. Post continues after video…
However, guests at the wedding reception told Vanity Fair that Fergie's emotions weren't as contained as they were throughout the ceremony.
During her ex-husband Prince Andrew's speech, he recounted a story of Princess Eugenie at a much younger age as one of his fondest memories.
"Andrew was talking about Eugenie as a little girl and how Sarah used to bribe her with bags of sweets which Eugenie loved," one guest told the publication. "He told Jack, 'now it's your turn to look after her.'"