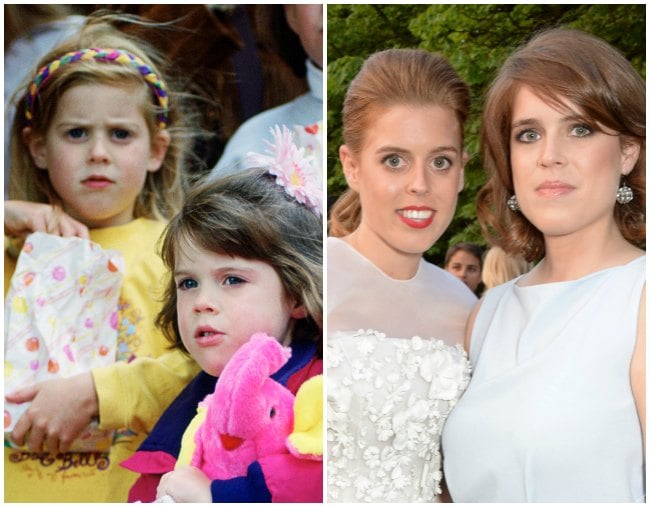 Those who are blessed with sisters know how lucky they are.
According to science, they're not only an extra wardrobe resource, but they also make us happier and more optimistic.
We're big fans of an iconic sister duo here at Mamamia, and 29-year-old Princess Beatrice and 28-year-old Princess Eugenie are a pair for the ages.
Born just under a year and a half apart, the sisters are frequently spotted at events together and it's been like that since their royal babyhood.
From their adorable matched childhood outfits (shout out to their mum, Duchess Fergie), to their grown-up red carpet appearances, here are 48 of their favourite #sistergoal moments.