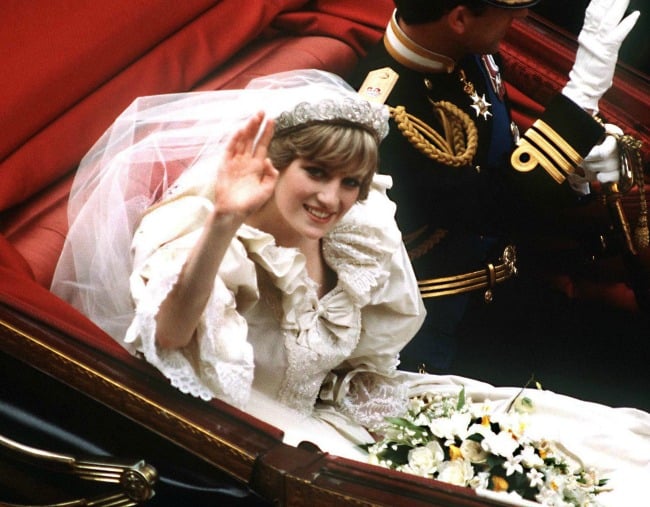 To keep up to date with all things to do with the royal family, check out our royal hub. It's a blast.
With it's extravagant train and intricate detailing, Princess Diana's iconic wedding dress is one of the most famous wedding dresses of all time.
But what many don't know is that behind the scenes, Diana had a second back-up wedding dress which never saw the light of day.
Speaking to People, designers behind the iconic gown David and Elizabeth Emanuel explained that they created another dress as a backup to be used if the original was damaged or leaked to the media before the 29 July, 1981 wedding date.
"At the time we wanted to make absolutely sure that the dress was a surprise," Elizabeth Emanuel told People.
"Had the secret of the real dress got out it's possible that Diana would have actually worn this one."
As well as making a backup dress in case of emergency, the former husband-and-wife designer duo also created an exact duplicate of Diana's wedding dress, which was displayed at Madame Tussauds.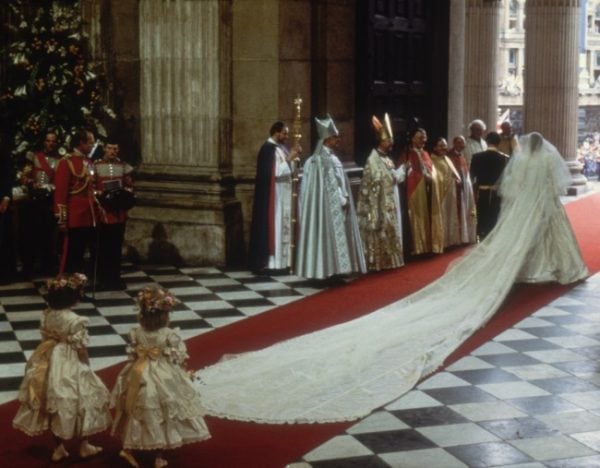 Unlike Princess Diana's main wedding dress, which featured 10,000 pearls and a train over seven metres long, Diana's alternate gown was a little more toned down.
Although it featured the same ruffles around the neck as the original, it did not feature the signature lace used.
Not only was the second dress not fully completed (it was only three-quarters finished), Diana reportedly never tried it on.