Princess Diana may have been known as the People's Princess, but her style was famously high-class. From Versace to Dior and Ferragamo, the Sandringham-born Royal counted some of the world's most iconic designers among her favourites.
But in the final years of her life, there was one luxury label that Diana avoided: Chanel.
The French fashion house's designs were a staple of the mother-of-two's looks throughout the 1980s; its bags and shoes, in particular.
But in the mid 1990s, that changed. Around the same time Prince Charles publicly confessed to having an affair during a television interview, Diana stopped wearing the label's accessories altogether. A decision, it would seem, that was entirely deliberate.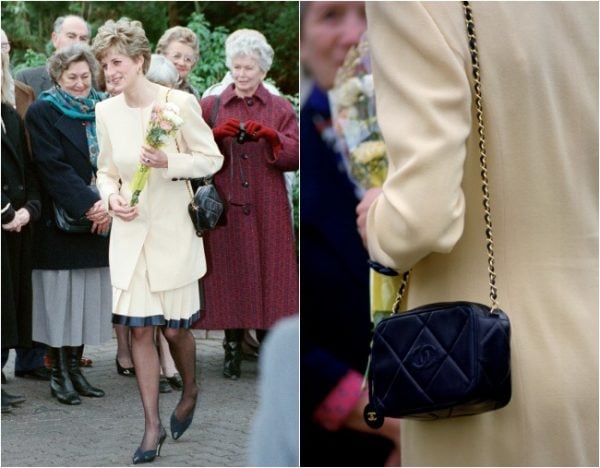 Diana, Chanel and the interlocking Cs.
It's understood Chanel's twin Cs logo was painfully significant to Diana, as it represented the relationship between her husband and his long-standing mistress Camilla Parker-Bowles.
In her 1992 autobiography, Diana: Her True Story, which was published in the midst of her marriage breakdown, the Princess told of spotting a set of Chanel cufflinks on her husband's wrists during their 1981 honeymoon.