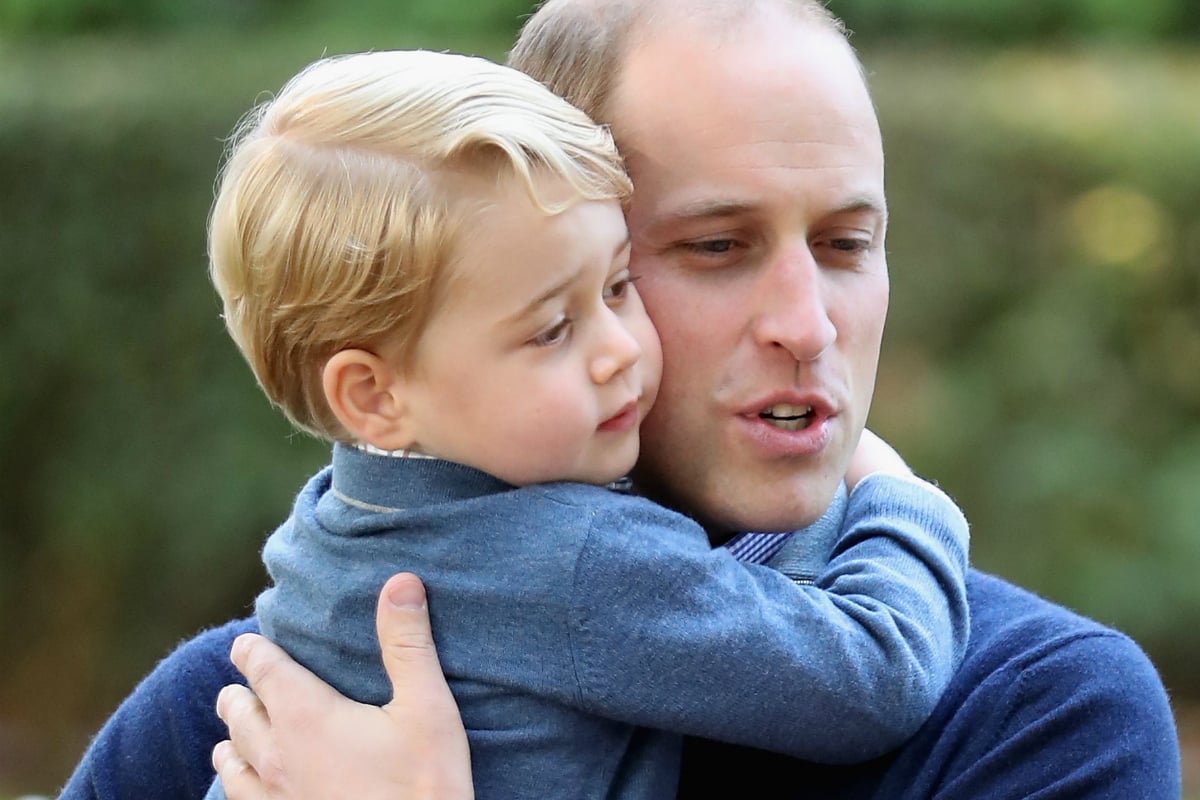 To catch up on all things royal family, make sure you check out our Royal Hub. We've got you completely covered.
They may shut car doors, but the royals are anything but "just like the rest of us".
Take what Prince George, and presumably his sister Princess Charlotte, call their father Prince William.
"Dad" would be far too common. No, according to one fan's recounting of a recent conversation with the Duchess of Cambridge, Prince George calls his father "Pops".
Leicester Football Club season ticket holder Fiona Sturgess told reporters that during the Duke and Duchess's visit to the town this week to pay tribute to late chairman Vichai Srivaddhanaprabha she let the nickname slip, People magazine reports.
"Kate said that William was playing football with the children last night and one of them said, I think it was George, 'Are you playing football tomorrow, Pops?'"
Pops. How cute.
It's almost as adorable as the nickname George and his siblings (we're guessing Prince Louis will follow suit when he's old enough to speak) have for their great-grandmother Queen Elizabeth.
Kate said in a 2016 documentary celebrating the monarch's 90th birthday, that George calls her "Gan-Gan".
Then earlier this month, we learned through an article in Daily Mail, that Prince George and Princess Charlotte call their grandfather Prince Charles, "Grandpa Wales". Meanwhile, they most likely call Duchess Camilla, "Ga-Ga" as that's what was reported to be her nickname to her other grandchildren.
Now, we're just desperately waiting for a report that the kids call Kate "Mumsy" and our lives will be complete.
What do you or your kids call their grandparents?