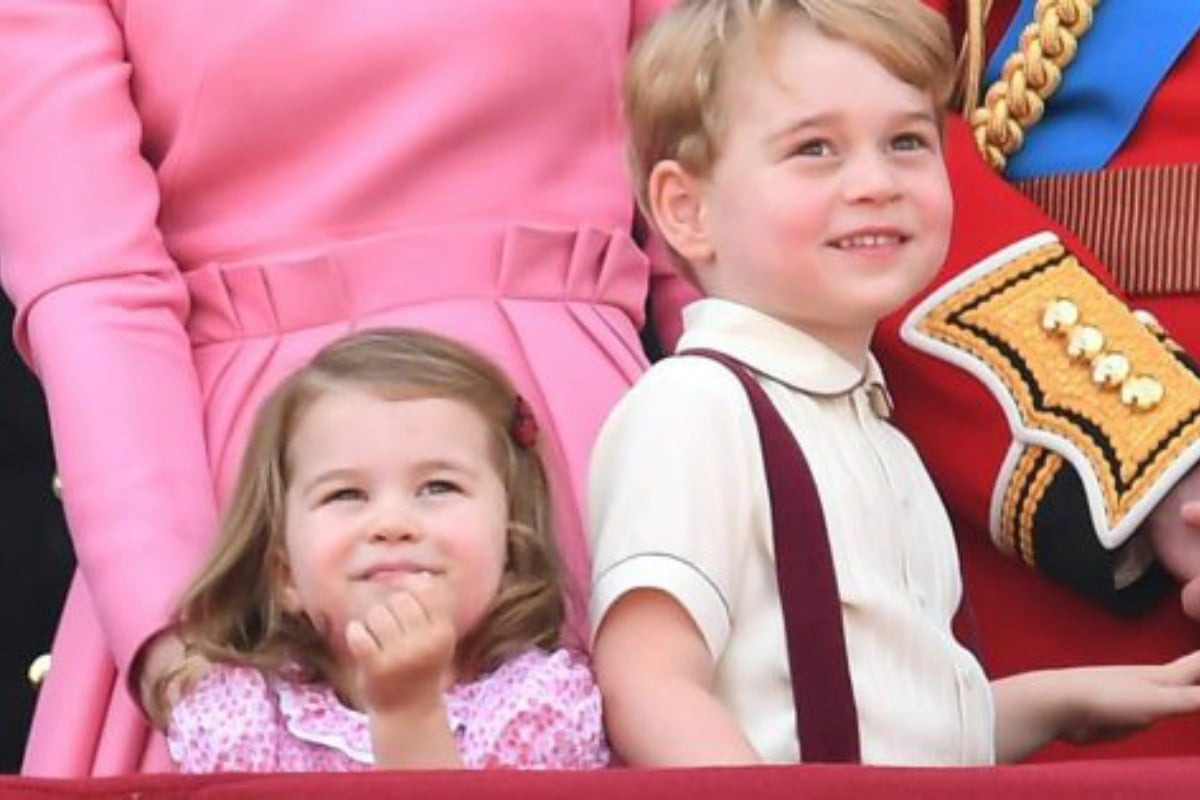 To catch up on all things royal family, make sure you check out our Royal Hub. We've got you completely covered.
There are certain rules when it comes to addressing members of the royal family – rules which can be confusing from time to time.
For example – if we had a dollar for every time we were told off in the comments for continuing to refer to The Duchess of Sussex as Meghan Markle, well… I wouldn't be having toast for lunch.
But what about the way in which the royal family address each other? Particularly the littlest royals – Prince George, Princess Charlotte and Prince Louis.
Surely, "His Royal Highness Prince Charles Philip Arthur George, Prince of Wales" would be a bit of a mouthful for a five-year-old and three-year-old when they're addressing their grandfather.
Post continues after video…
And calling him "Your Royal Highness" would just be…weird, right?
So what do Prince George and Princess Charlotte actually call their grandfather?
As it turns out – Prince George, Princess Charlotte (and eventually Prince Louis) have a special name for their grandpa.
And it's adorable.
As reported by The Daily Mail, Prince George and Princess Charlotte call their grandfather "Grandpa Wales".
*Pause for "aww".