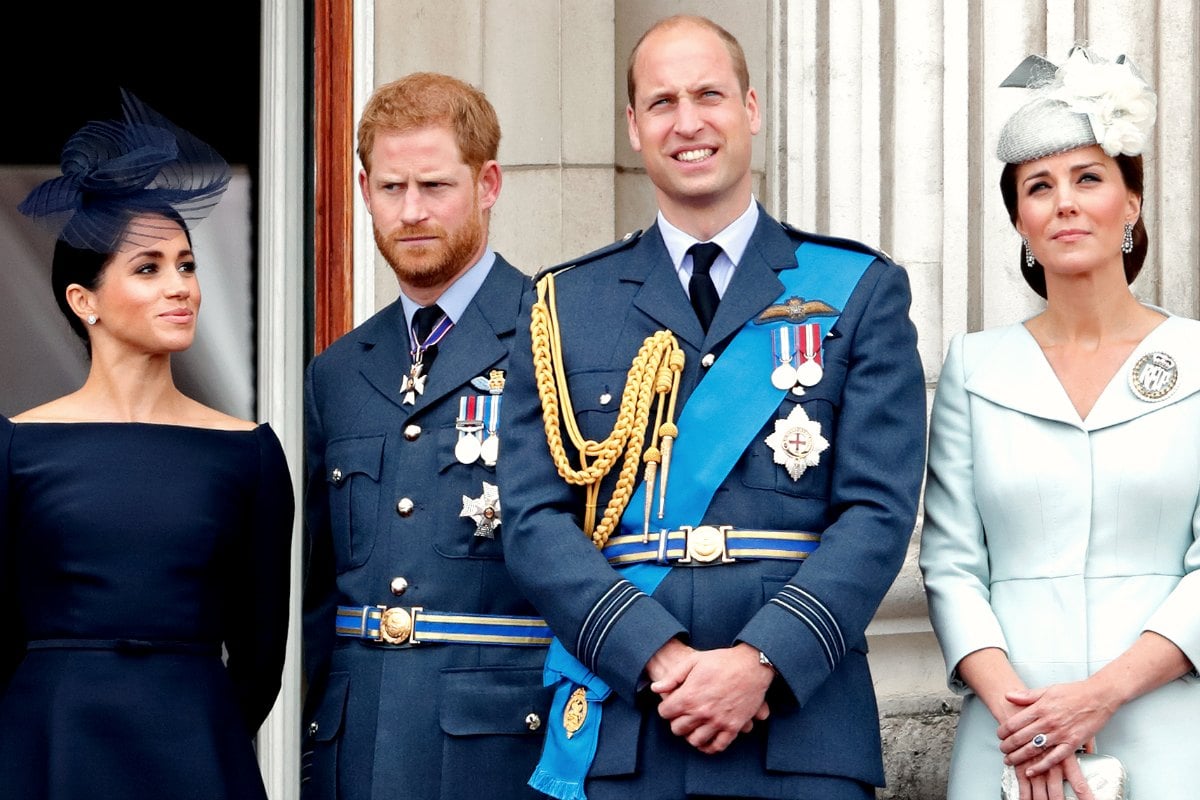 To catch up on all things royal family, make sure you check out our Royal Hub. We've got you completely covered.
For weeks now, Meghan Markle has found herself at the centre of royal drama.
Now take these assertions with a (big) pinch of salt, but the Duchess of Sussex is currently embroiled in a bitter feud against her sister-in-law, Kate Middleton; she's also currently terrorising palace staff with her 5am wakeup calls and general go-getter attitude, and the 37-year-old has been accused of breaking up the royal family by moving herself and Harry to Frogmore Cottage, 33kms away from Kensington Palace.
But friends, we've been misled because it's not Meghan Markle's fault, it was actually her husband Prince Harry all this time.
As reported by The Sun's royal correspondent, Emily Andrews, "Harry's over-protectiveness of his wife – and refusal to see reason – is the main cause of the chasm."
And we think the world owes Meghan Markle a very big royal apology.
Growing up royal with Prince William and Harry… something tells us these royal feud rumours are over exaggerated. Post continues below.