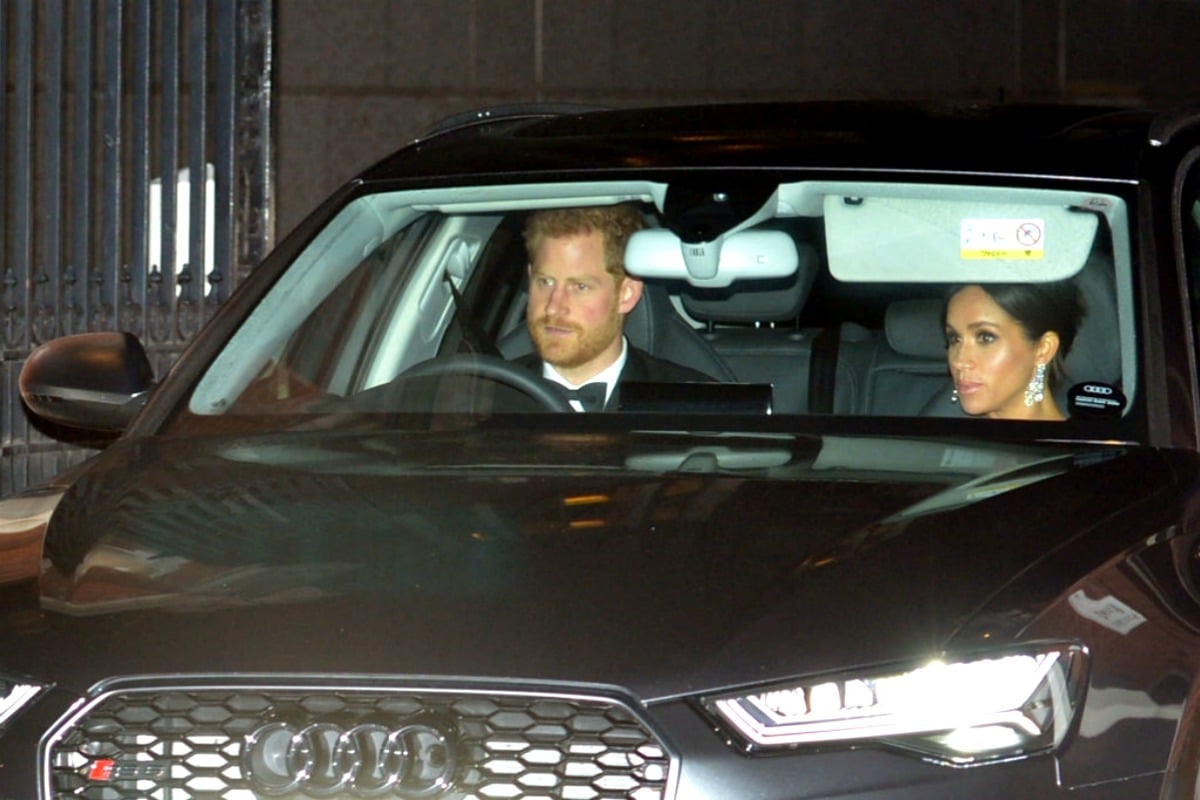 To catch up on all things royal family, make sure you check out our Royal Hub. We've got you completely covered.
It's no secret the younger members of the royal family have taken a modern approach to their duties.
Earlier this year, we saw Princess Eugenie break a few traditions in her wedding to Jack Brooksbank – including her contemporary take on her ceremony readings, as well her carnival-themed after-party.
And almost weekly we see Meghan Markle bringing a contemporary twist to the royal lifestyle – news that we are always here for.
Here are some of the royal rules Meghan has broken. Post continues after video.
The more they do, they more accessible they seem… and the more we start to feel as though they are just like us.
And Prince Charles' 70th birthday celebration this week was no exception.
The latest tidbit to file away in the "we are all practically royals" folder comes from how Prince Harry and Prince William travelled to the event.
It wasn't by chauffeured vehicle, much to our surprise.
Prince Harry and Meghan Markle drove themselves to Buckingham Palace, as did Prince William and Kate Middleton.
But while we would have expected every royal event to involve a driver on standby, there's a touching reason why the royals opted to drive themselves to Prince Charles' 70th.
Usually, the choice comes down to whether the event is a public or private engagement, according to a royal expert.
"Modern royalty tend to drive themselves to private parties and engagements because it is exactly that – a private event," etiquette expert William Hanson told Daily Mail.