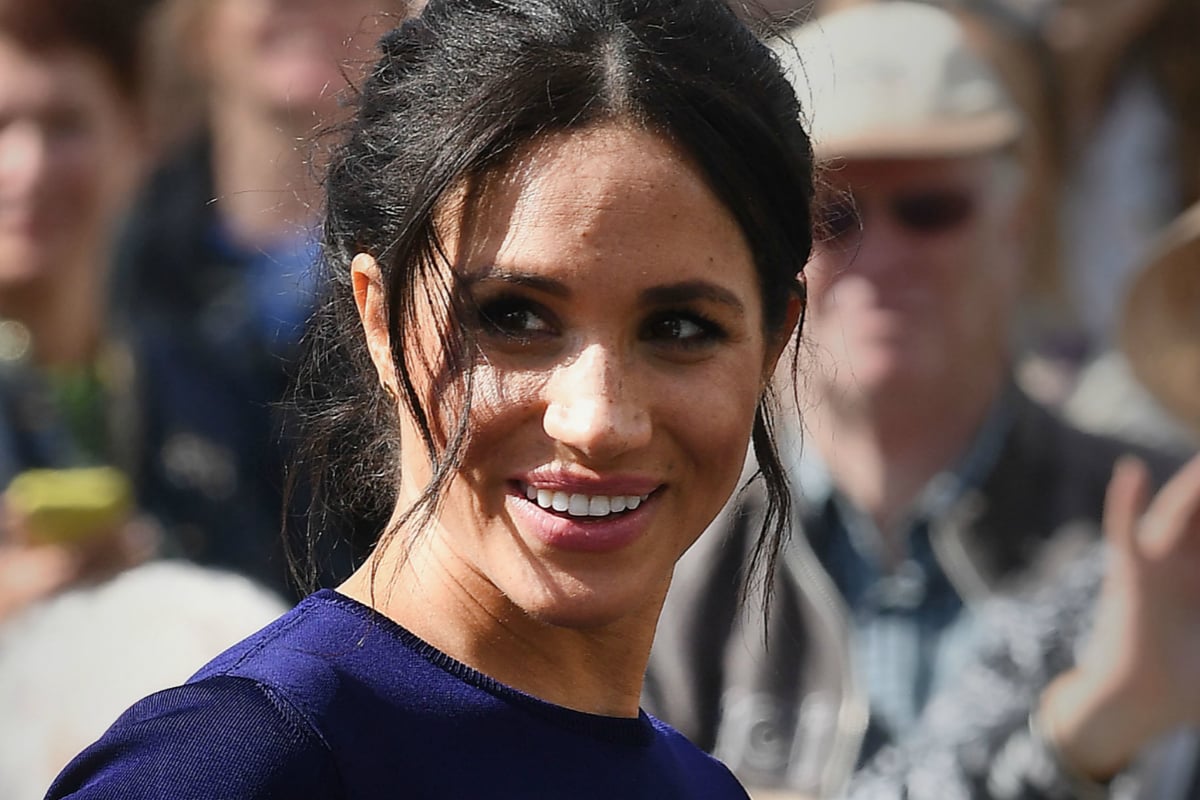 Meghan Markle hadn't put a foot wrong style-wise her entire royal tour up until the last day – and as far as we are concerned, she still hasn't.
But maybe her stylist is questioning their choice of skirt for Thursday's trip to Rotorua just a tad.
Because well, in the sun it turned a lil' bit see-through.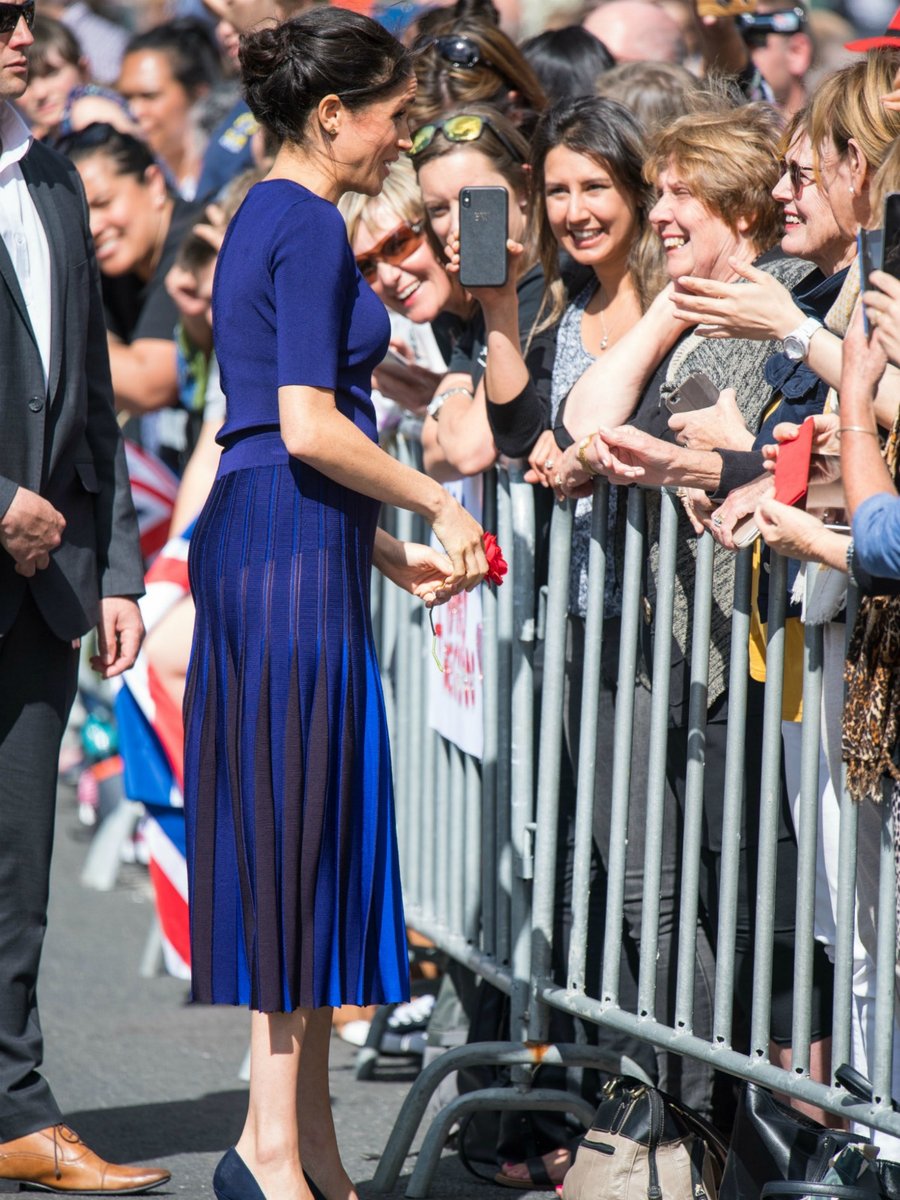 The calf-length, blue and black striped skirt was gorgeous and matched the Duchess of Sussex's I'm-not-even-trying-to-look-this-sophisticated look perfectly.
It just had the unfortunate quality of being a little too thin for New Zealand's harsh sunlight as she spoke to people in the crowd that had gathered to meet her and Prince Harry.
Although to be honest, it's probably only those at home looking at the photographs who noticed that you could briefly see the 37-year-old's navy underwear.
Either way, she rocked the wardrobe mishap like the total boss that she is.
Yesterday concluded the royal couple's mammoth 16-day tour of Australia, Fiji, Tonga and New Zealand.
The Duke and Duchess of Sussex as flying back to London today and what a way to end their royal tour.