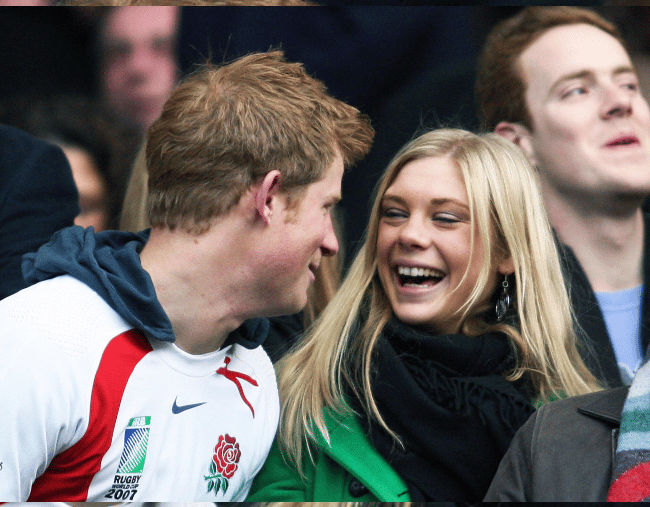 To catch up on all things royal family, make sure you check out our Royal Hub. We've got you completely covered.
The fact that senior royals are forbidden from having social media accounts is well-documented.
When she got serious with Prince Harry, Meghan Markle had no choice but to delete her Instagram account and give up on her lifestyle blog, The Tig.
There were even rumours that after she became the Duchess of Sussex, Meghan briefly reactivated her Instagram, breaking royal protocol.
And now a royal biographer has revealed that back in the day, Prince Harry was also known to flout the rules when it comes to social media accounts.
As reported by the Express, in her 2010 book William and Harry, Katie Nicholl revealed that Harry used a pseudonymous Facebook account to keep in touch with loved ones when he was deployed in Afghanistan in 2007.
"Every week like everyone else he was allowed 30 minutes on a satellite phone," Nicholl said.
But Prince Harry used the Facebook account to send messages to his girlfriend at the time, Chelsy Davey.
Nicholl said: "They managed to communicate intermittently on Facebook, on which Harry used the pseudonym 'Spike Wells'."
Spike is Prince Harry's nickname.
Harry and Meghan are as smitten as ever and so are we. Post continues after video…
Under this false name, Nicholl reports that he wrote to Davey: "Lots of love to you, probably see you soon unfortunately for you, hehe! laters ginge!"
According to the royal author, it was thoughts of Chelsy that kept Harry going while he was in Afghanistan.
Harry was forced to leave the front line in February 2008 after a story leaked in the Australian press about his precise location.
It's believed his Facebook profile was eventually deleted in 2012 after he was photographed partying in Las Vegas.
Prince Harry and Chelsey Davey began dating in 2004 after meeting at school. Their relationship was on and off until the couple eventually split in 2011.
The couple remain good friends, with Chelsy attending Prince Harry's wedding to Meghan Markle in May last year.