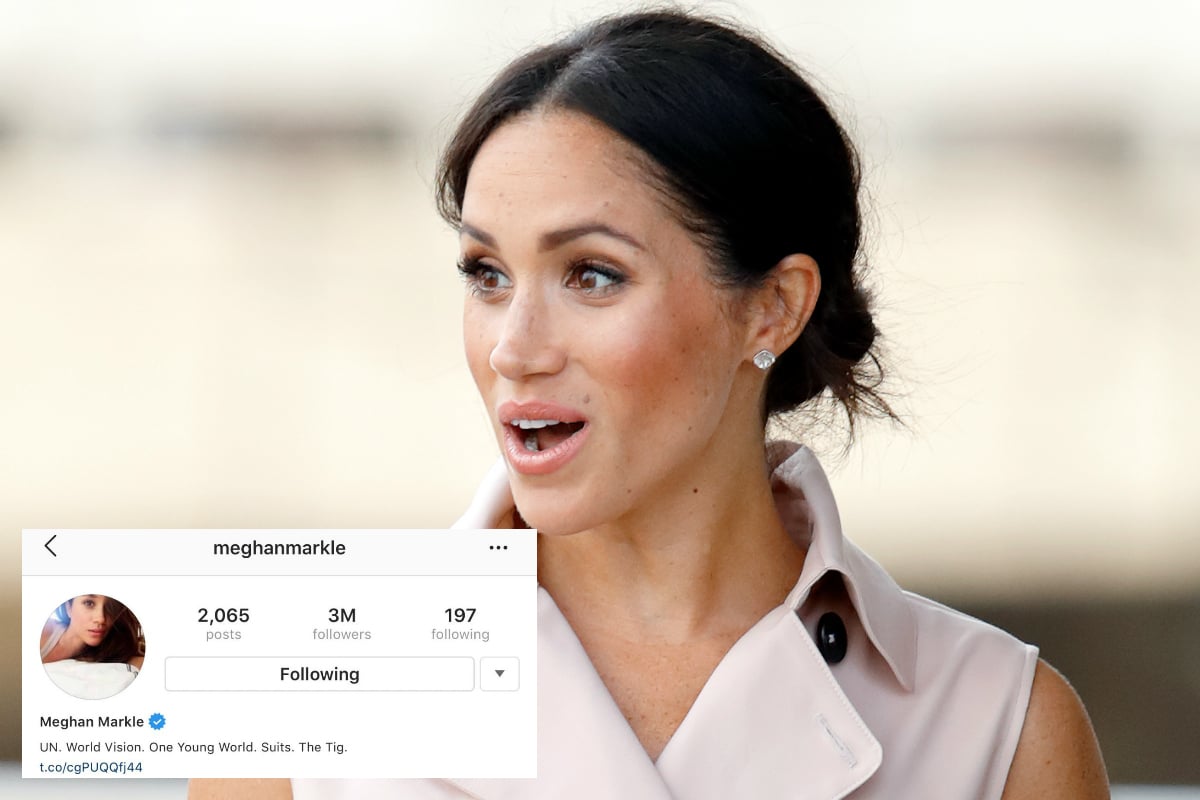 To catch up on all things royal family, make sure you check out our Royal Hub. We've got you completely covered.
Something wild happened last night.
Former social media user Meghan Markle made a brief return to Instagram and everyone was like why?
Quick recap: Meghan shut down her Twitter, Facebook and Insta accounts, as well as her personal blog The Tig in order to become a royal.
While Kensington Palace is an active Twitter and Instagram user on their behalf, it's not personally run by the royals it features.
So, yes, when Meghan's personal account returned to Instagram overnight – with her old uploads and three million followers intact – it caused a lot of confusion.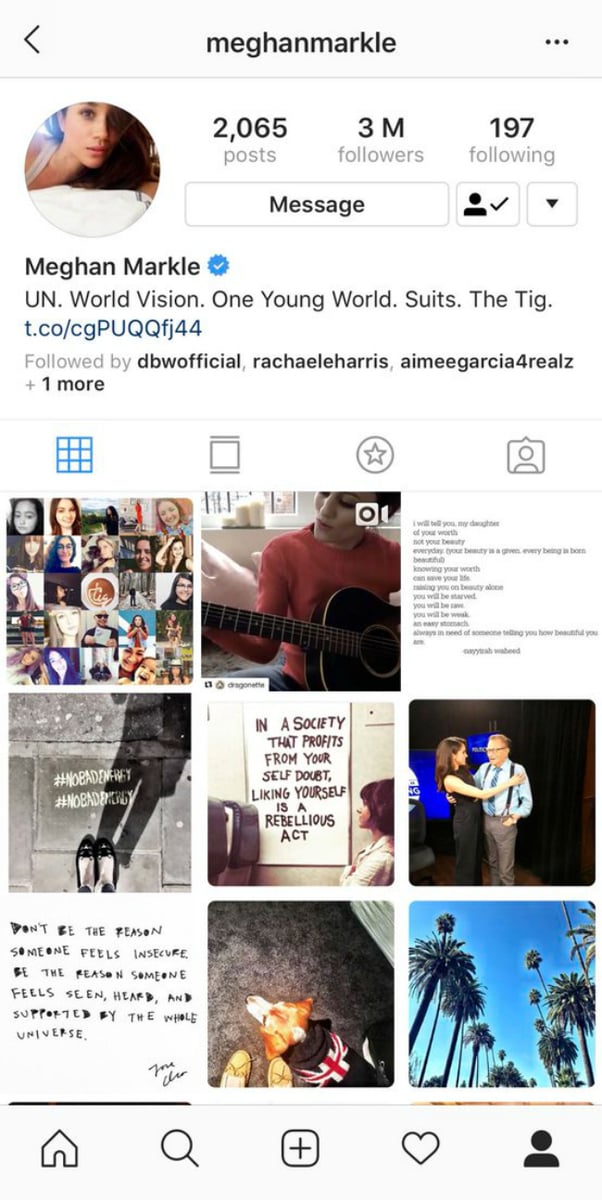 Her profile picture was still her old 'casual selfie on bed' and her bio still read: "UN. World Vision. One Young World. Suits. The Tig."
Just as mysteriously as it appeared, the account disappeared again about 45 minutes later.
Weird, right?