To be fair, the royal family has been pretty darn forthcoming about the details of Prince Harry and Meghan Markle's upcoming nuptials.
There's been info on where and when. There's been info on the cake of choice. We were even given a peek at the invites that have been sent to 600 lucky guests.
But there's one thing we are yet to discover, and it's the location where Harry and Meghan will spend their first few days as husband and wife.
That's right, with less than two months to go until they tie the knot, the soon-to-be-married pair are surely in the midst of some frantic honeymoon planning. But where will they choose to go?
According to The Daily Express, the couple have chosen a location that's extremely significant to their relationship: Africa.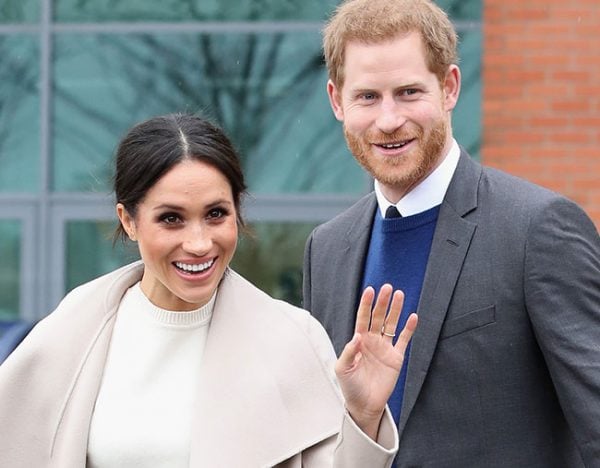 A 'source' has said the pair have chosen a luxury camp in Namibia, run by lodge company Natural Selection. The Hoanib Valley Camp is set to open in June this year, and features six tents that "blend almost perfectly into the rugged environment".
The camp is located in one of Namibia's "most remote wild environments" deep in north-western Namibia, the hotel's website states, and is a four-hour drive from the nearest town.
LISTEN: Meghan Markle had to go to 'kidnapping training' and we need to talk about it. Post continues after audio.
Guests will be able to spend their days "tracking endangered rhino, desert-adapted elephant, and of course desert-adapted giraffe" before "retiring to their private veranda to marvel at the magnitude of your surroundings".
A night at the luxury camp starts at AU$800 per person, per night. A stay in high season starts at AUD$1200 per night.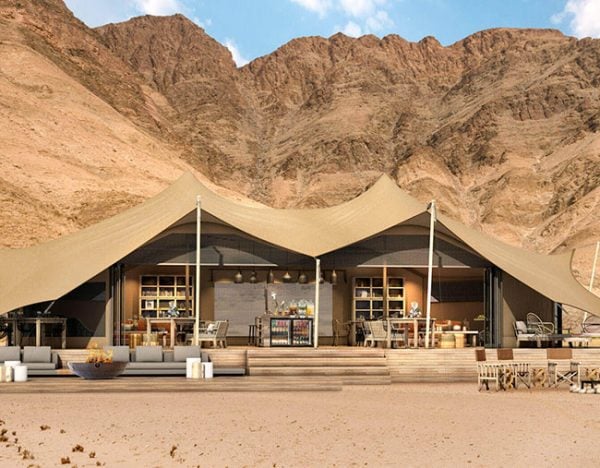 According to The Daily Express, the Hoanib Valley Camp is just one of the luxury locations the couple will stay at during their African honeymoon, who have been advised to change accommodations frequently to avoid prying eyes.
The continent is of special significance to the couple, who travelled to Botswana together just a few weeks of their relationship.
"I managed to persuade her to come and join me in Botswana and we camped out with each other under the stars," Prince Harry said in the first interview he and Meghan gave as an engaged couple.
"She came and joined me for five days out there which was absolutely fantastic.
"Then we were really by ourselves which was crucial for me to make sure we had a chance to get to know each other."
For everything Prince Harry, Meghan Markle and the Royal Wedding, visit our Royal Wedding hub.
Want to win some skin care goodies? Like to have your opinion heard?
Take our short survey now for your chance to a win a skin care pack.