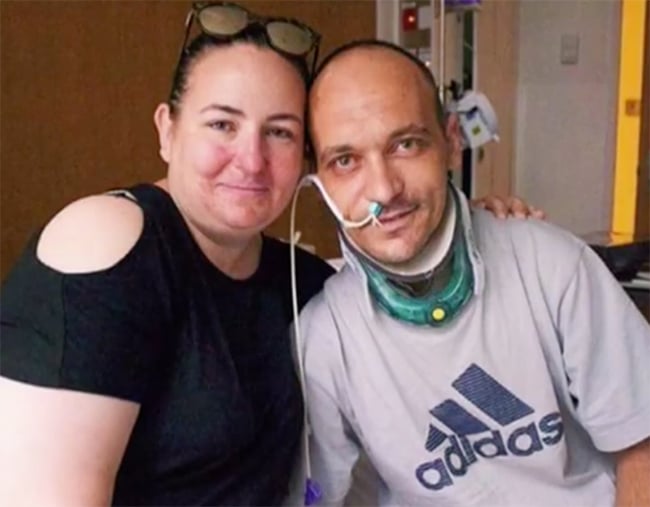 1. "Now I believe in miracles": One-punch victim, a Melbourne father-of-three, wakes up two days after life support is turned off.

A Melbourne father-of-three has woken up two days after his life support was switched off and is making a happy, unexpected recovery after having his skull crushed in a random one-punch attack in November last year.
Beau Shortis, 35, was celebrating his best friend's engagement party on November 25, News Corp reports, when a stranger 'coward punched' him on the street. He landed hard on the concrete below, his skull shattering on impact.
For 26 days, Beau was in a coma in the intensive care unit at The Alfred hospital. Seeing no sign of improvement, doctors told Beau's family there was no chance of recovery. They made the heartbreaking decision to turn off his life support.
"We had made peace without that choice, we knew what he would've wanted, what his children wanted," his sister, Donna Griffiths told Nine News.
"Mum and I were actually planning his funeral because we had no hope."
WATCH: Beau's home with his family after miraculous recovery, from Nine News.
The homicide squad swooped in and Donna issued a warning to the public: "One punch can kill".
But, two days after his life support was turned off, Beau woke up. The first thing he did? Burst into tears.
"I broke down I think, broke down crying," he told Nine News in an interview aired last night.
"I didn't know what was going on, I thought it was all a big joke then realised I was lying in a hospital bed."
Now, eight weeks after waking from his four-week-long coma, Beau is home and making a miraculous recovery.
With brain damage, fractured vertebrae, partial blindless and amnesia, doctors didn't expect the father-of-three to be walking within six months.
But, against all odds, he's home with his family, retraining his brain and attending rehab, Nine News reports.