WARNING: This post contains information about eating disorders and may be distressing for some readers.
1. Claudia La Bella was taking up to 800 laxatives a day when she died. She'd told her family she had terminal cancer.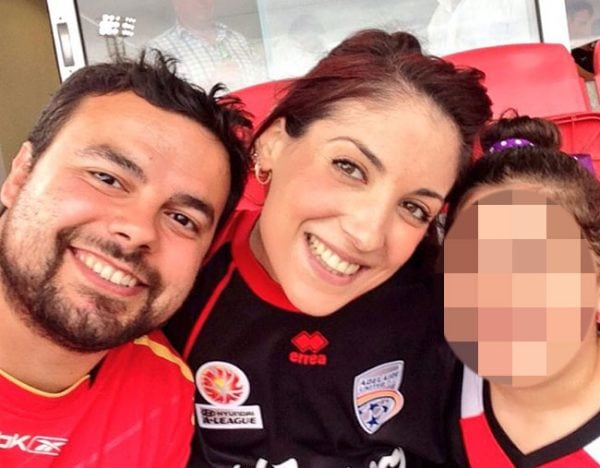 For two years, Adelaide mum Claudia La Bella told her loved ones she was suffering from terminal ovarian cancer, which made her unable to hold down food and lose a dramatic amount of weight.
She also told them she needed to take laxatives as part of her treatment, to flush toxins from the chemotherapy from her body.
It wasn't until she died in 2014, at just 28 years of age and weighing just 35kg, that they learned the truth: Claudia had been hiding an eating disorder.
An inquest into Claudia's death this week revealed the young mum was taking up to 800 laxative tablets a day in the years before her death, ABC reports.
Claudia's husband, John La Bella, told the inquest the pair spent up to $500 a week buying laxatives from their local chemist. He said his wife would never let him attend the appointments she said were for cancer treatment.
"I trusted her, she's an adult, not a child. I took her word," he said.
The inquest also heard that just a fortnight before her death, Claudia was admitted to Royal Adelaide Hospital with severe abdominal pain, vomiting and diarrhoea.
Scans revealed she had "dozens of partially digested pills" in her stomach, which she told doctors were painkillers. Against doctors orders, Claudia discharged herself from hospital. She died 10 days later.
The inquest heard that at no time during her hospital stay did she mention a cancer diagnosis, but that her death may have been avoided had hospital staff detained her.