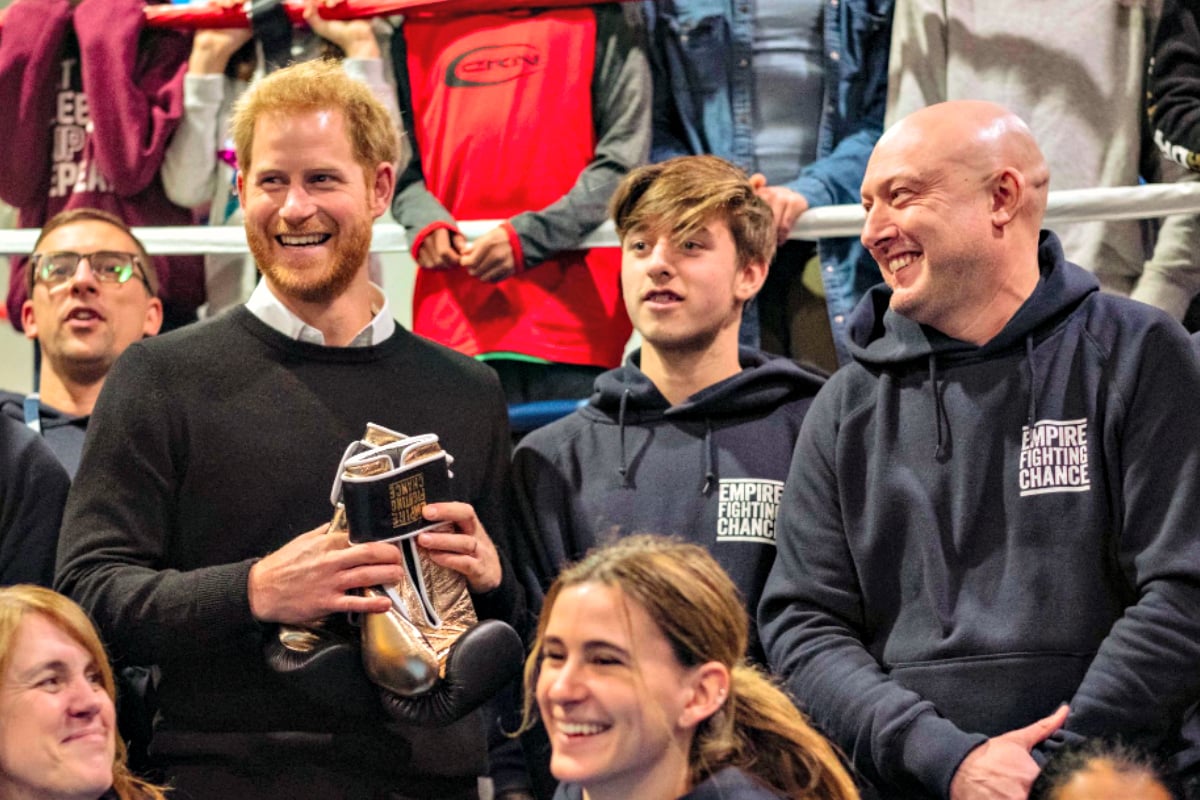 To catch up on all things royal family, make sure you check out our Royal Hub. When it comes to Prince Harry and Meghan Markle, we've got you completely covered.
Thirteen years ago, Martin Bisp and Jamie Sanigar spotted two youths dealing drugs outside their Bristol boxing club.
Instead of calling police or turning them away, the men invited them to come inside and box.
Today, the Empire Fighting Chance charity run non-contact boxing, therapy, numeracy and other character building programs for 350 young men and women going down the path of crime and unemployment every week.
There, among the boxing bags during an official visit to the city in England's south west on Friday, the Duke and Duchess of Sussex Prince Harry and Meghan Markle met Iestyn Jones, a 12-year-old boy grieving the loss of his father.
Let's look back on the incredible moments from Prince Harry and Meghan Markle's routal tour of Australia. Post continues after video.
After hearing about the important work the charity does giving displaced and vulnerable youth an outlet for their aggression and grief, Prince Harry asked for the room to be cleared so he could speak privately with the young boy whose father passed away seven years ago.
"The same thing happened to me," People reports Prince Harry said, speaking of how he experienced a similar loss at a young age with the passing of his mother Princess Diana in 1997 when he was 12.
"It just got a bit emotional because he mentioned something. He knew some stuff about me and the same thing happened to me. We had a chat for about 10 minutes," Jones told reporters.
"When we had a group picture at the end he made sure I was standing next to him. They were lovely people. I didn't expect them to be like that. They were amazing people."
The @EmpireFightingC charity supports children who are failing at school and in danger of drifting into a life of unemployment or even crime, and helps them turn their lives around. #RoyalVisitBristol pic.twitter.com/9hPGnR2KFs

— Kensington Palace (@KensingtonRoyal) February 1, 2019