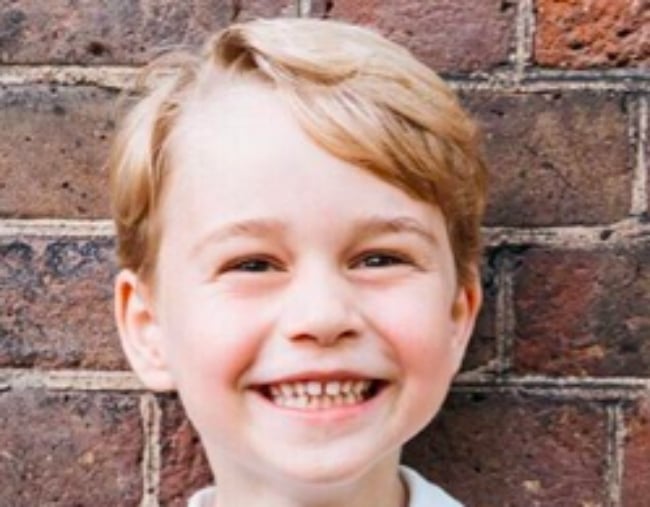 If there's one thing that will, without a doubt, brighten your Sunday, it's waking up to the news that Prince George's birthday portrait has been released.
The photo was posted to the Kensington Palace Instagram last night, and shows the five-year-old prince sharing the cheekiest grin possible. The image was captioned, "The Duke and Duchess of Cambridge are very pleased to share a new photograph of Prince George to mark his fifth birthday – thank you everyone for your lovely messages."
According to Hello Magazine, the royal family are reportedly celebrating Prince George's fifth birthday abroad, spending their first holiday as a family of five in Mustique in the Carribean.
Since the photo was taken at his brother Louis' christening on July 9, he seems pretty happy to be a big brother.
The photographer, Matt Porteus, has also captured Prince George's previous portraits, and they are always brilliant.
Prince George has no problem being cheeky for the camera, and his sister Princess Charlotte proved the same when she told off the paparazzi at Prince Louis' christening.
As she walked past them with her family, she told the paparazzi: "You can't come in", before eyeing them off suspiciously.
The video of the adorable moment was posted to the World of Royals Instagram and shows that Princess Charlotte is taking her duties as a protective big sister very seriously.