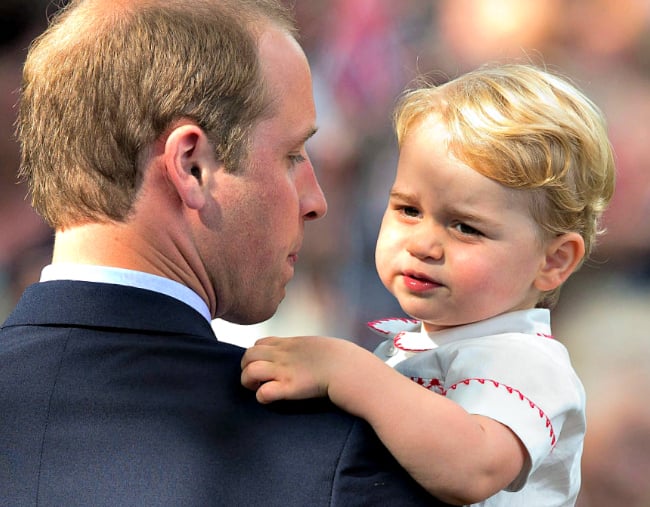 It's easy to forget sometimes that the royal family are actually real humans just like us.
Sure, they all live in lavish, sprawling properties with 24/7 staff, and have jewellery collections worth more than some small countries… OK, maybe not so much like us.
But one thing us mere mortals have in common with the likes of Prince Harry and Meghan Markle and Kate and Wills is – they're a family, first and foremost.
As it is for any family (even common ones like ours), the arrival of the first grandchild is an especially proud and sentimental moment.
In a never-before-seen family photograph, we can see Prince Charles shared such a moment too with The Duke and Duchess of Cambridge Prince William and Kate Middleton's first born, Prince George.
The family photo of the next three heirs to the British throne shows Prince Charles holding newborn Prince George, alongside the then-new dad, Prince William.
The Prince of Wales is sharing the photo with the public as a part of an exhibition in honour of his 70th birthday. Which, side note, is actually in November.
The exhibition features over 100 handpicked items, including personal photographs, ornaments, furnishings and works of art.