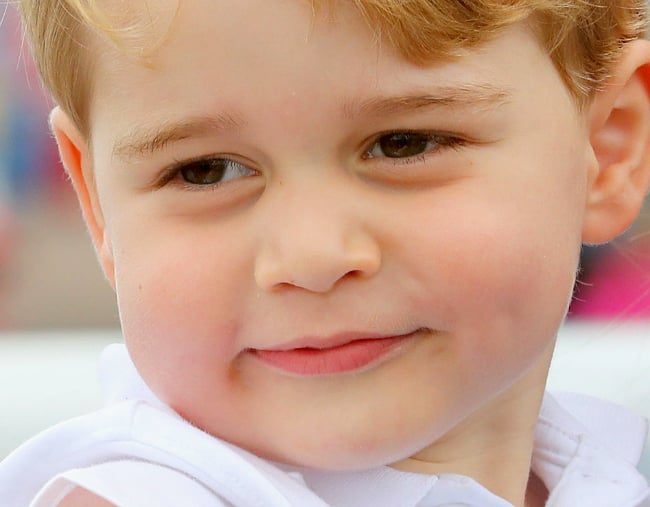 This week, the royal family put on their Sunday best and friendly dispositions for young Prince Louis' royal christening.
Everyone was there. The Duke and Duchess of Cambridge Prince William and Kate Middleton were super relaxed because, third child.
Also there to show support were The Duke and Duchess of Sussex Prince Harry and Meghan Markle, along with Prince Charles and The Duchess of Cornwall, and the Middletons – Carole, Michael, James and Pippa.
And of course, Prince George and Princess Charlotte too.
A lot of things happened that day at The Chapel Royal at St James's Palace in London. There were a lot of details to uncover.
But first, how adorable is this montage of young William and Harry?! Post continues after video.
For example:
Just when you thought you'd wrapped your head around everything there possibly is to consume about Prince Louis' christening, we found another adorable detail.
This one's got to do with Prince George.
Britain's Express pointed out the four-year-old's outfit – a white short sleeve shirt with navy collar detailing and blue shorts – looked a bit familiar.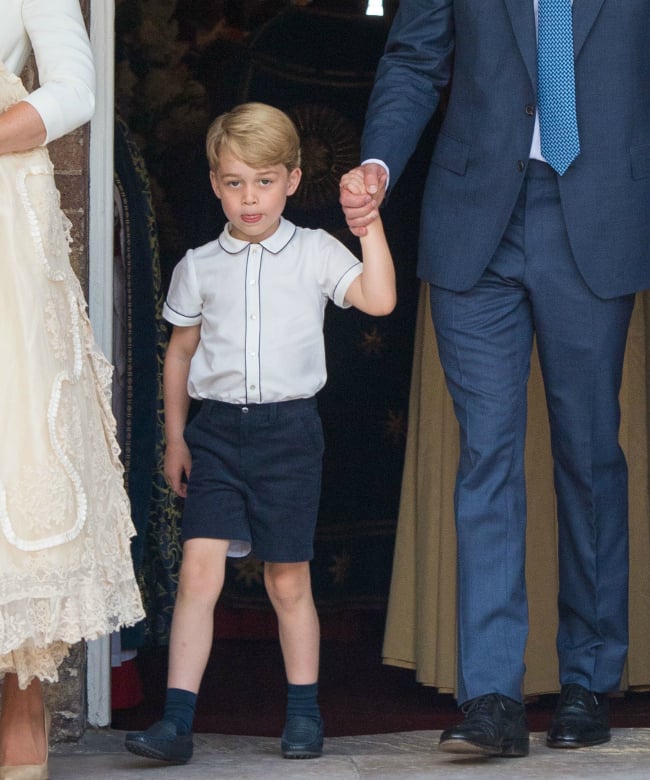 That's because his father Prince William wore the exact same ensemble at non other than Prince Harry's christening in 1984.
It's not the first time similarities between Prince George's and his dad's wardrobe choices have been noticed.
Prince George's red shirt and shorts outfit worn to Princess Charlotte's christening in 2015 looks just like Prince William's while visiting baby Prince Harry at St. Mary's Hospital in 1984.
And Prince George's baby blue outfit at Trooping the Colour in 2015, which is very similar to what Prince William wore to the same event in 1984.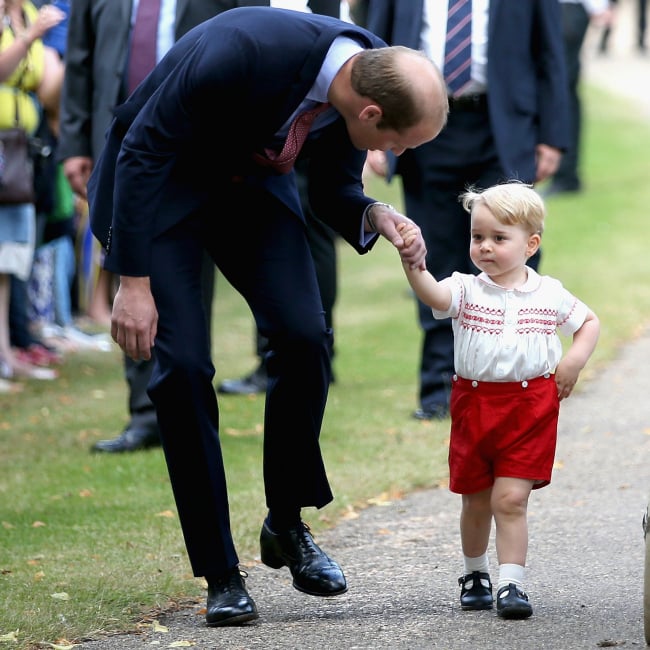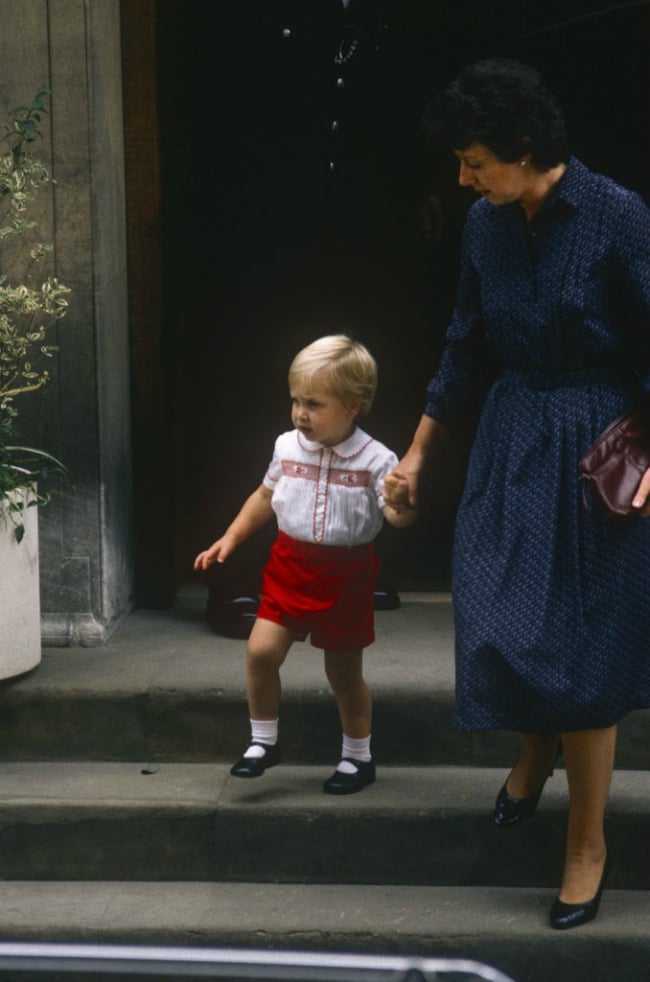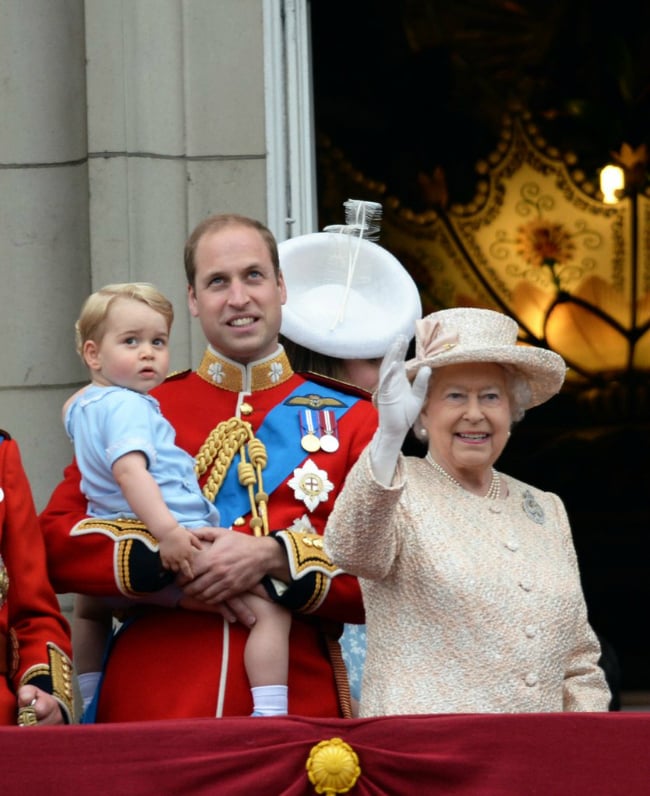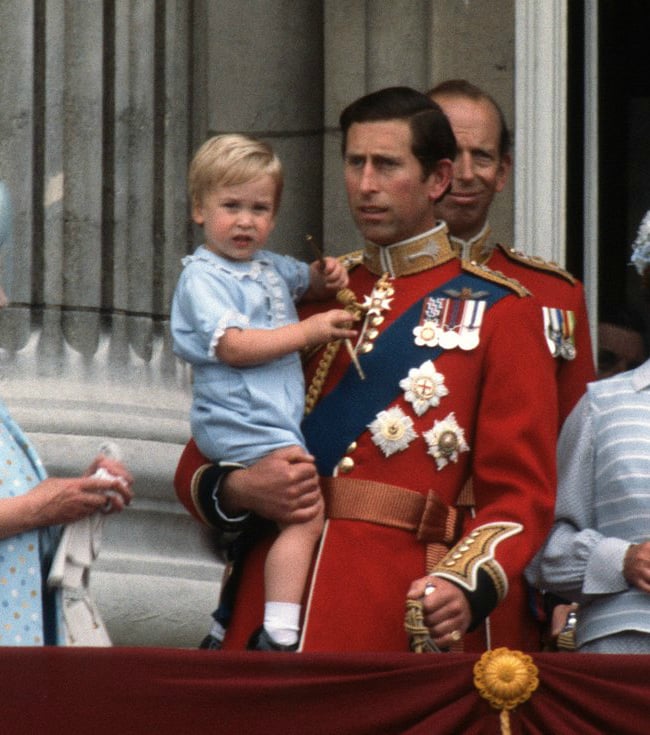 To whoever on the royal family's staff taking the initiative to dress Prince George up in all of Prince William's old clothes from 1984...
Please, don't stop.
What's your favourite detail from Prince Louis' christening? Tell us in the comments!