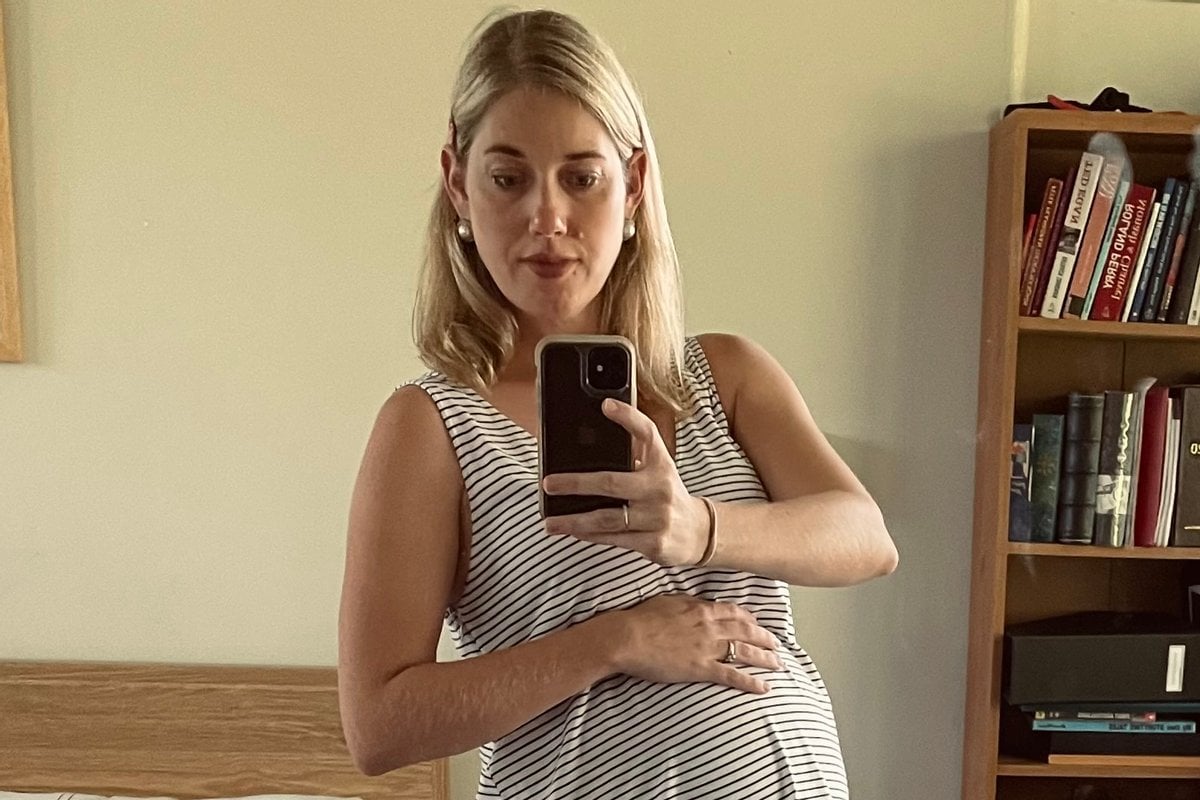 When the obstetrician scanning my stomach kindly said, "I hope you've always wanted a big family..." I had a moment of disconnection. This would be my third pregnancy and I paused before saying, "Yes, these days three is probably considered a big family". 
He stopped and emphatically stated, "You're having twins".
"You're joking?" I replied. He deadpanned back, "I never joke about twins."
Watch: We confess our strangest pregnancy cravings. Post continues after video. 
From that first scan at seven weeks we started on the multiple birth rollercoaster of increased morning sickness, exhaustion and the inevitable questions. 
When you tell anyone you are having twins, there are a series of questions that are asked with clockwork predictability. But there is only one that really bothers me.
1. Do twins run in your family? 
This question is asked by everyone. 
Colleagues, friends, family, parents at school pick up, people in supermarkets, the post office and day-care. Even I've asked it, before I realised how potentially imbued the question can feel. We are naturally curious about this mysterious miracle – two babies for the price of one.
But also, the question is a loaded gun. For some parents hoping to have a first, second, third or fourth child, they warily look you up and down hoping they too could avoid your fate. 
How can they sidestep this busy, difficult trajectory? I found this question unnerving because there is a small implied suggestion that perhaps all these shenanigans are your fault. 
That you ruthlessly decided to spin that wheel of hereditary and you should have known better or expected it. 
For us – while we have been asked the question many, many times the answer is the same. No, we do not have any familial history of twins – on either side. The two heartbeats surprised us too.