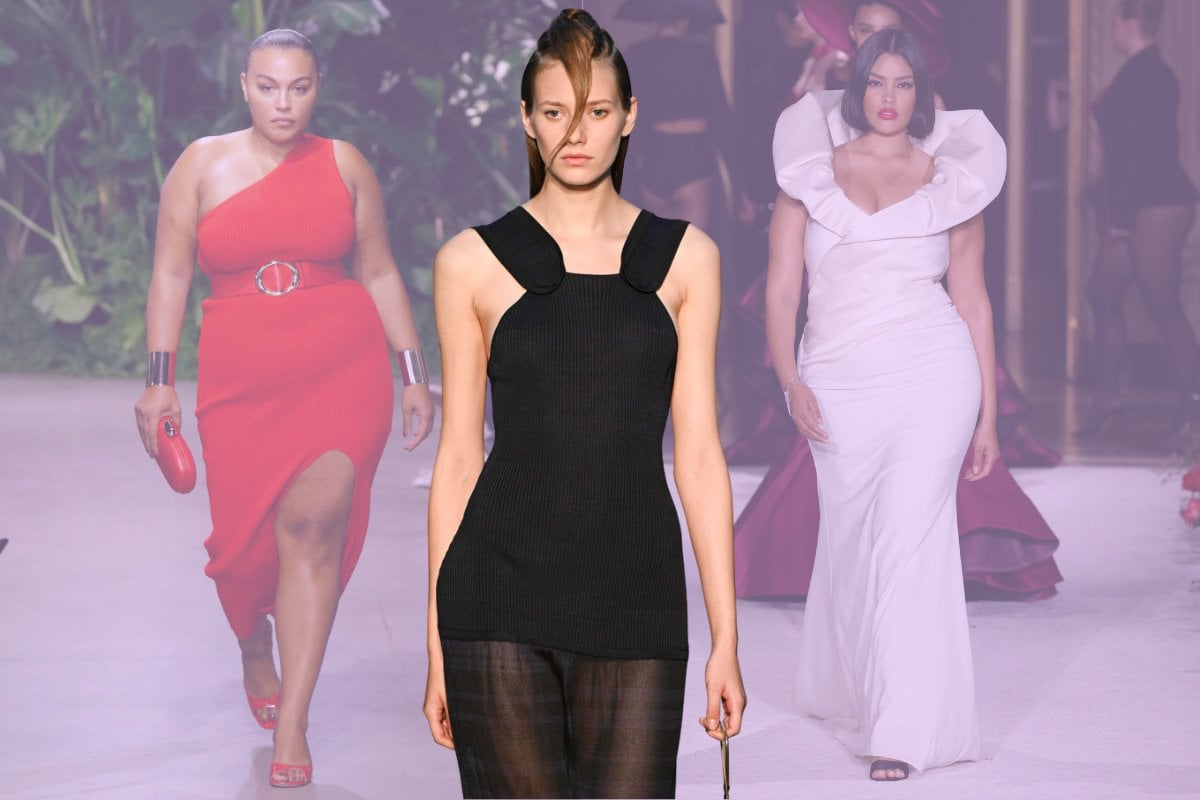 In life, there are some important firsts that stick in your mind like chewing gum in a toddler's hair.
The moment your feet touch the ground during your first overseas trip. The moment you start your first full-time job while still feeling like a child cosplaying as an adult. That first time a kiss leaves you a little breathless. Or the first moment you realise your mum was right and you can't actually go from brunette to blonde in one night via a $5.99 box dye.
And then there's another type of first. The one where, if you live in a body that is outside the realm of what the world deems appropriate, you see yourself represented for the first time.
A moment that feels like whiplash; the unique sense of being pulled in instead of being pushed out.
For me, as a plus-size woman, this feeling hit the first time I started seeing women with visibly bigger bodies walking runways, on magazine covers, and flooding my social media feeds in a blaze of confident poses and striking outfits.
With barely a black sack dress or a bedazzled shapeless T-shirt to be found in the mix.
In the last couple of years, it felt like the wheels had really started to turn when it came to body inclusivity in media and fashion.
Different body types appeared on runways. Advertising campaigns suddenly started to look out of place if they featured only a row of identical smaller bodies. Clothing brands began to slowly extend their sizing ranges... online only and in a limited range, of course, but it still felt like a tangible change within an industry that had previously seemed willing to die on this particular non-inclusive hill.