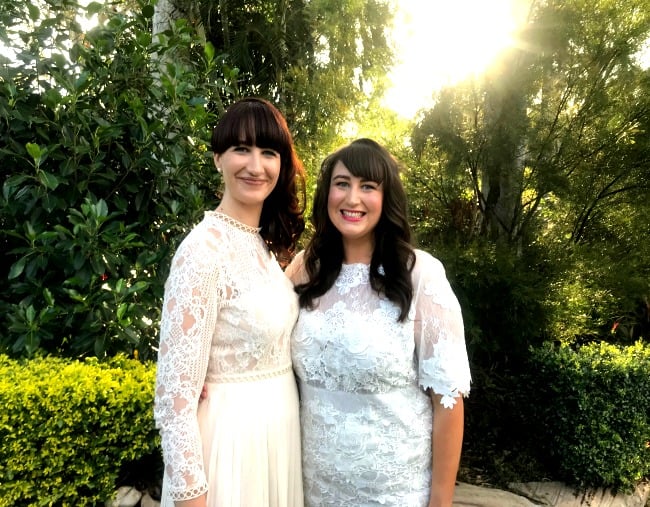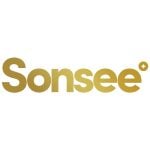 Finding the perfect shapewear is akin to finding the perfect soulmate.
If you pick the wrong one, it can make your life a restricted nightmare.
If you make the right decision, however, you'll always have someone to have and to hold (hold you in, that is) and support you through sickness and health and skintight dresses as long as you both shall live.
With this in mind, I set out to find the perfect shapewear.
In just a matter of weeks I was set to be the maid of honour at my sister's wedding and also sashay down a few red carpets for some movie premieres (for work purposes – it's my job as Mamamia's Entertainment Editor!). I already had some gorgeous dresses hanging up in my closet at home, waiting patiently to be slipped on for these big events, and yet I knew from experience that the wrong shape wear would ruin the look.
I also knew that I needed to feel supported but not so restricted that I couldn't fully enjoy a few glasses of bubbly and some canapes.
After all, there's nothing quite as heartbreaking as rocking up to a formal affair for a night you've been looking forward to for weeks, only to have it completely spoiled by your shapewear making you feel like an angry octopus has wrapped itself around your stomach.
And so, enter Sonsee Shapewear Shorts (RRP $69.95).
What drew me to this brand was the fact that the new Sonsee range of shapewear is actually designed for women with curves. Which, as so many women would know, makes a huge difference when it comes to fit and style.
It's always more comfortable to wear something that has been designed specifically with your body in mind, instead of just grabbing the biggest option available in a standard shapewear and hoping that it works.
Another plus when it came to this shapewear was that I really could wear it from morning through to night without feeling like my stomach and legs were being restricted or strangled. Which was a huge benefit, especially with an all-day event like a wedding (or even just a day at work!).
I selected the nude option, since my bridesmaid was cream, and was happy with the fact that it sat seamlessly beneath my dress. In fact, it really evened out any little lumps and bumps you could see through the material of my dress and just gave me a very even surface to work withing beneath the garment.
It's also pretty handy that this Sonsee range goes from a 14 right through to a size 28 (just as an FYI, I found them very true to size so there is no need to size up or down, just go with your regular clothing size).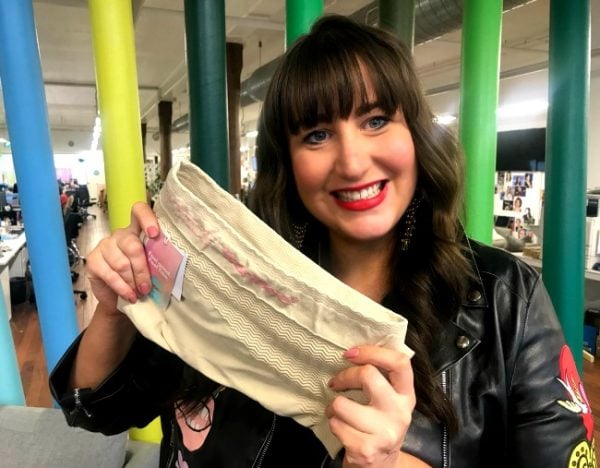 Unlike other shapewear options, it's also important to note that these Sonsee shapewear shorts give you support over your stomach, they actually sit up directly under your bra line for maximum comfort and fit, but they also offer you support around the legs and thighs.
This was ideal, because once I pulled them on in the morning I knew they'd stay comfortably in place all day, and there was no need to worry that they would slowly start to slide out out of place at the exact moment I was standing beside my big sister while she was saying her wedding vows (see the photo above).
Even though I procured the shorts with the aim of wearing them to a series of fancy events, I've found them to be comfortable and supportive enough to wear on other occasions.
I can easily wear them through an entire day without feeling restricted and they're ideal to pop on under a dress before I head out to Sunday brunch, just for a little extra support.
My Sonsee Shapewear Shorts have been with me for a few big events now and, just like a best friend in a break-up, I know without a doubt that they always have my back.
This content was created with thanks to our brand partner, Sonsee Woman.
What's your fave shapewear? Share below!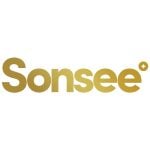 With a premium range of intimates and hosiery, Sonsee Woman addresses a gap in the market for high quality, well-fitting garments for the plus size woman. Sonsee is made for curves, celebrates body positivity and understands that plus size fashion is about more than just something physical – it's about that feeling when you find the perfect fit. What's special about Sonsee is that every product is designed for the plus size woman – not just straight sized products made larger. Each product fits women's curves because it has been built specifically to do so. And that's where true fashion freedom is found.
Find out more at sonseewoman.com