For many people, getting married is a once-in-a-lifetime occasion.
That means there's only one chance to call yourself a 'bride-to-be', one chance to be spoiled rotten and celebrated by your nearest and dearest.
Unless, of course, they totally forget to throw you a shower.
Such was the case for one bride who, with just two weeks to go until her nuptials, realised there was going to be no surprise hen's party, kitchen tea or saucy lingerie party thrown in her honour.
Writing to A Practical Wedding's advice column, the woman said she was "confused" that her six bridesmaids had not made any attempt to throw her a party.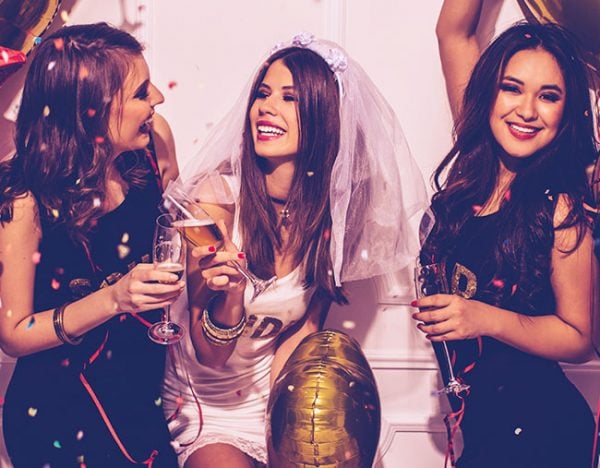 "I thought that it was pretty standard to do at least a bridal shower or a bachelorette party," she wrote.
"I have six bridesmaids, two of whom are local, and three of whom are within a three hour drive. My sister and maid of honour is only nineteen, in college, and lives very far away. So I never expected her to be the one planning things, or even to be able to attend any shower or party or anything.
"But I don't understand what the deal is with my other bridesmaids... I never wanted anything expensive, but I was hoping to at least have a nice lunch with pretty napkins or something!"
LISTEN: A study shows being a bridesmaid is the equivalent of a full week's work. Is it time to ditch them?
The bride said she didn't want to be "bratty" by expressing her feelings to her bridesmaids, especially when most were travelling a long way to attend her wedding.
"Should I tell my bridesmaids that I am upset? Or just keep it to myself? At this point it's too late to do anything about it, and I don't want any hard feelings at my wedding," she wrote.
A Practical Wedding's advice columnist, Liz Moorhead, agreed that it was far too late for the bride to share her feelings with her nearest and dearest.
"Sometimes friends aren't good at anticipating what we want, others just aren't good at planning, some stink at surprises," she replied.
"But in this kind of situation, even more than all that, it's likely just a matter of not knowing the expectations, and not knowing who's handling what. Your friends probably figured that if a shower was going to happen, your maid of honour would be the one to do it."
The lesson here? If you want a shower - or any type of pre-wedding party - and you want others to plan it, it's best to drop a few hints.
But, she added, there was still time for her to "buck up" and pull together a bachelorette party on her own.
"If all you want is some time to celebrate with friends, then get on it!" she shared.
The most memorable weddings in pop culture