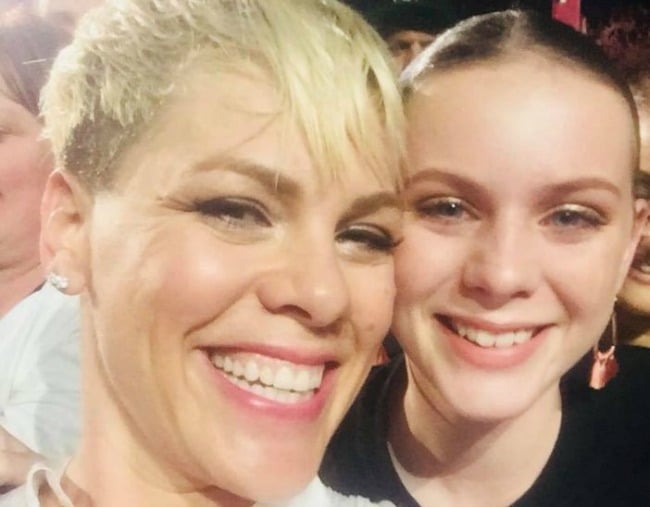 A month on from losing her mother, 14-year-old Leah attended Pink's Brisbane concert on Tuesday night in her mum's place.
Determined to get a hug from Pink herself, Leah and her family brought a number of signs to the show which said "My name is Leah – I'm 14 years old. I lost my beautiful Mum last month. I would LOVE a hug… Please!".
Fellow concertgoers were just as determined to get Pink's attention. Fans around Leah and her family grabbed the signs and helped wave them at Pink – and it certainly worked.
So much so that Pink halted her entire concert to go give Leah a hug.
"Where's Leah?" Pink called out on stage, before stepping down into the crowd to hug the teenager.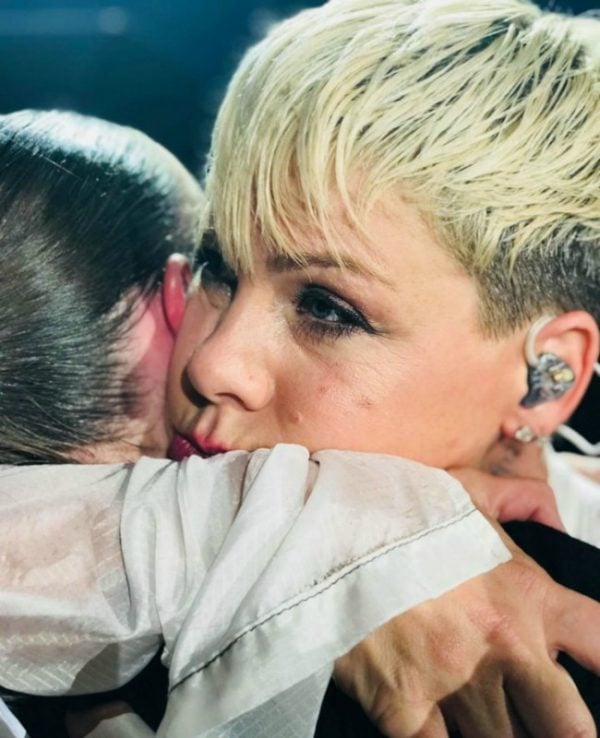 "She came down the stairs and gave me a big, long hug," Leah told The Courier Mail.
"She told me that I looked pretty. She said 'oh don't cry'. She said that everything was going to be okay. Then she signed my arm and we took a selfie,
"It meant everything. It was a dream come true."
Leah decided to attend Pink's concert in honour of her mother.