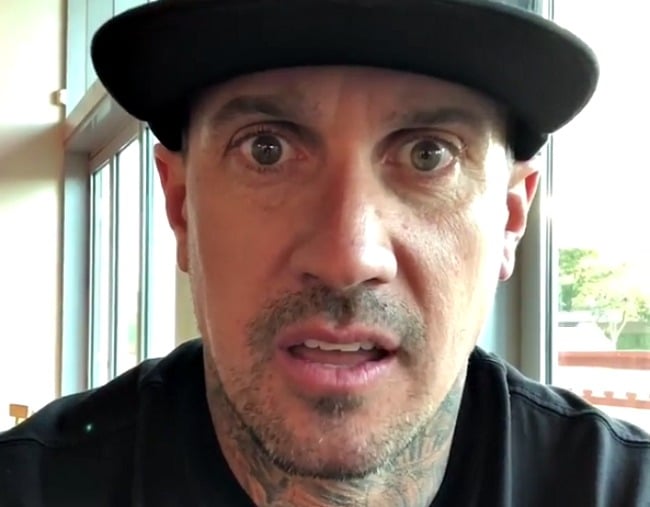 It may be a tad overblown, but we Australians seem to enjoy perpetuating the idea that almost everything on and around our vast brown continent can – and will – kill tourists, if given the chance. Sharks, crocodiles, octopus, dingoes, stingray, the sun, drop bears…
And don't forget petrol stations.
Motorcross legend and husband of Pink, Carey Hart, learned of their lethal potential while filling up in Brisbane yesterday. And he's sharing it with the world.
Posting to Instagram on Tuesday, the baffled father of two – who is currently following his superstar wife on her nationwide Beautiful Trauma tour – said he "got into an argument" with with a woman, after she chastised him for using his mobile phone at the bowser.
"She told me that I was putting everyone's life in danger [by] using my phone at the gas pump," he wrote.
"That if I had the light turned on, accidentally dropped it, the phone would light the fumes, the station would blow up, and kill all of us.
"What the hell is wrong with people?????? You got some serious scare tactics over here lol."
But his followers were divided.
Several sided with the woman, arguing that static charge created by mobile phone battery could ignite the petrol vapour.
"Just sayin. It states it in small print on all pumps," one wrote.