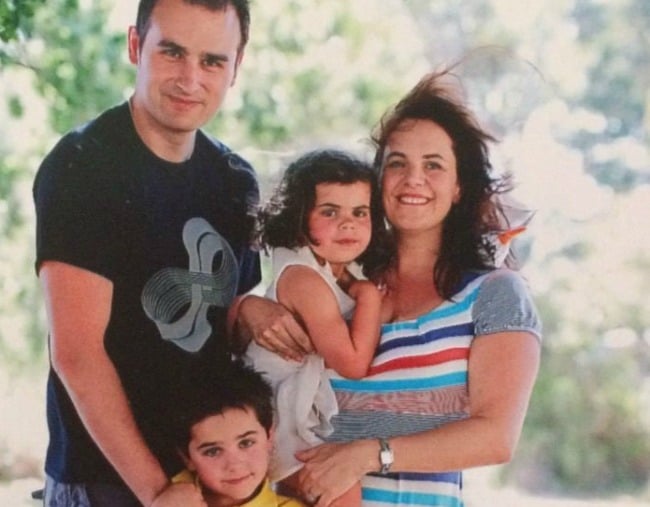 Kate Richmond's 43rd birthday on May 22 was unlike any other she'd had before. It was full of snuggles and laughter and love; her children and husband surprised her with breakfast in bed and presents. But throbbing in the back of her mind was a devastating thought: "How many more days like this are there going to be?"
Earlier that month, the Mornington Peninsula GP and mum-of-two was diagnosed with peritoneal mesothelioma, a rare type of cancer that develops in the abdomen and is caused by exposure to asbestos, usually decades later. According to the Cancer Council, about 43 Australians were diagnosed with peritoneal mesothelioma in 2014, with the majority being men due to exposure to asbestos at work. In Kate's case, it's possible the cause stems back to her childhood.
As a little girl, Kate would hug her dad everyday when he returned home from work. And in a cruel twist, it's believed this innocent act may have led her to ingest asbestos fibres from his clothing. Her father unknowingly was exposed to asbestos in his job at a manufacturing company, where he worked for almost 18 years.
Kate, who is mother to Lauren, six, and Finn, nine, tells Mamamia the diagnosis last month hit her very suddenly. She'd been feeling unwell for only a few weeks. She was short of breath and had a tummy so swollen, she was struggling to put her shoes on or walk for extended periods. She'd always been previously healthy, so thought perhaps she simply needed to change her diet.