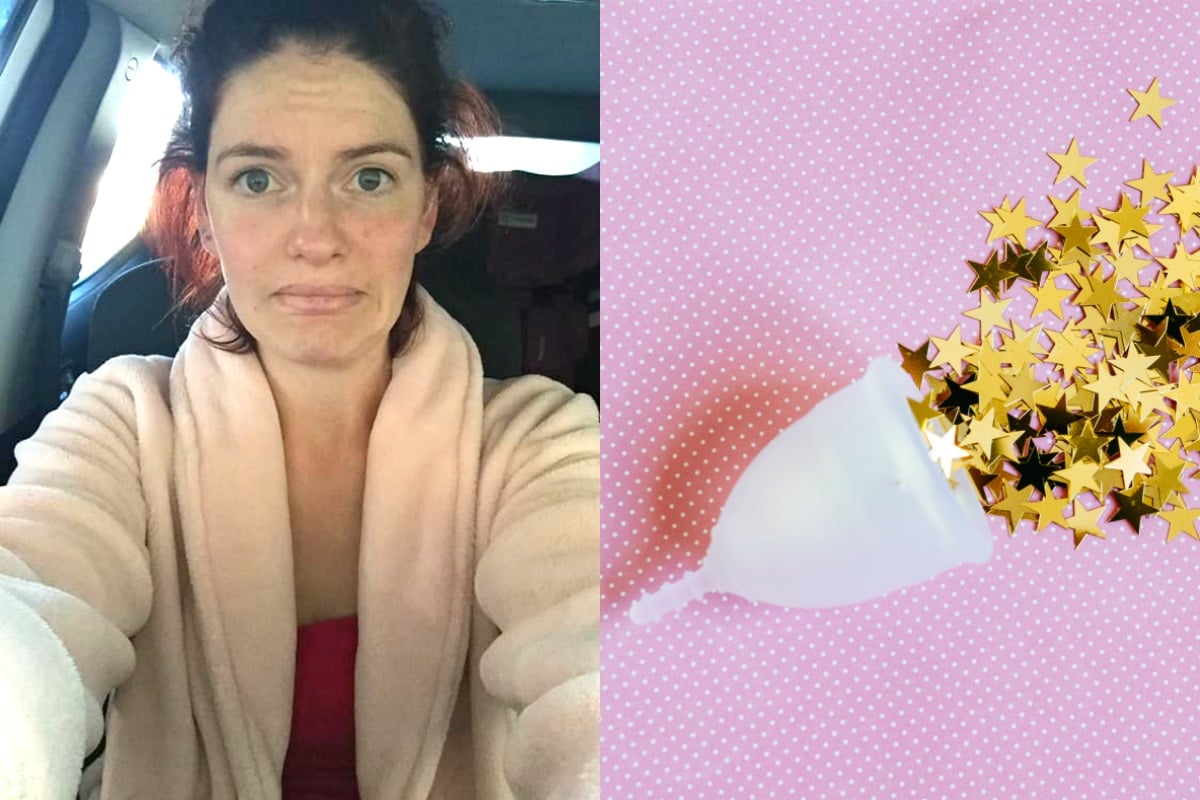 Periods are great and all, but do I really need to throw a bloody uterus party for them? Yes, pun intended.
I'm all for teaching my girls to be confident and proud, but surely not every single milestone needs to be celebrated with a party.
If my mother had done this for me, I would have been mortified. It was always awkward enough when I had to stand there while people sang 'Happy Birthday'. I think I would have fainted if everyone sang a 'congratulations on your period' song.
Watch: MM Confessions – our most awkward period stories. Post continues below. 
Happy period to you,
It is red not blue,
It might stain your panties,
Keep track of when you're due.
On your way out don't forget your party bag of tampons and Panadol!
Is all the food period-related? Instead of napkins, will you use pads to wipe your face? Do you need to bring a period present like a menstrual cup or hot water bottle? Are the cookies in the shape of vaginas? Will there be games? I have too many disturbing questions.
The cake would probably be red, so great. Can you tell me with a straight face you would find eating a cake representing a shedding uterus appetising? Perhaps the cake has a red mousse filling *gag*.