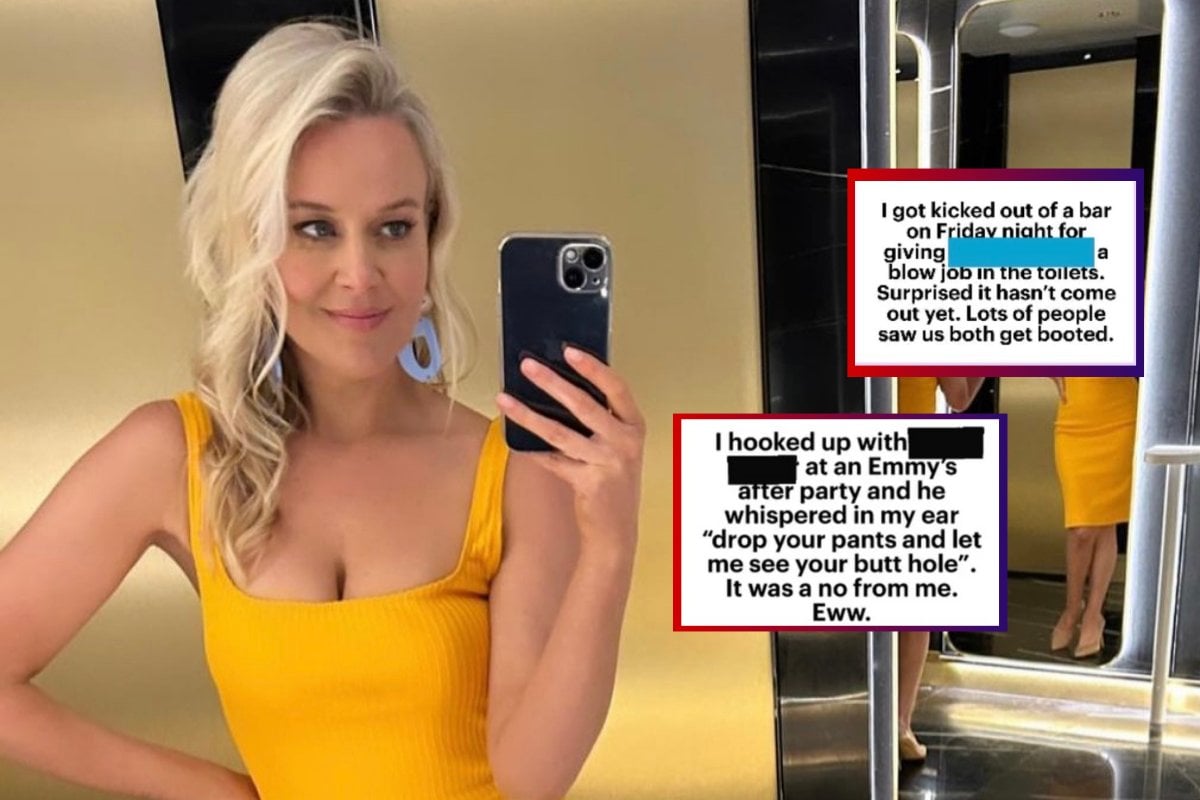 Celebs are a saucy bunch. How do I know? Every Monday night, I engage in my own sort of debauchery. I scoot home from work, have a hot shower, put on my silk nightie, pour myself a glass of wine and grab my phone...
But it's not what you think. I host a weekly 'Tell me a saucy secret' questionnaire on my Instagram. People write in with their most scandalous sexy secrets and I repost them anonymously.
After having shared these morsels of indecency for a couple of months now, I've noticed that every week people are becoming more daring, and the secrets are growing wilder. And lately the celebrity stories have come rolling in.
Watch: The Mamamia team confessed the weirdest place they've had sex. Post continues after video.
Sheesh, who wouldn't want to brag about hopping in bed with a sexy star?!
I've noticed these stories usually come with a bit of a twist. Celebs are hardly just opting for an ol' missionary bonk. Is it because most of them are born extroverts or does the whole 'fame' thing makes them bold enough to ask for what they want? Regardless, we could all use a bit celebrity sauciness in our own sex lives.