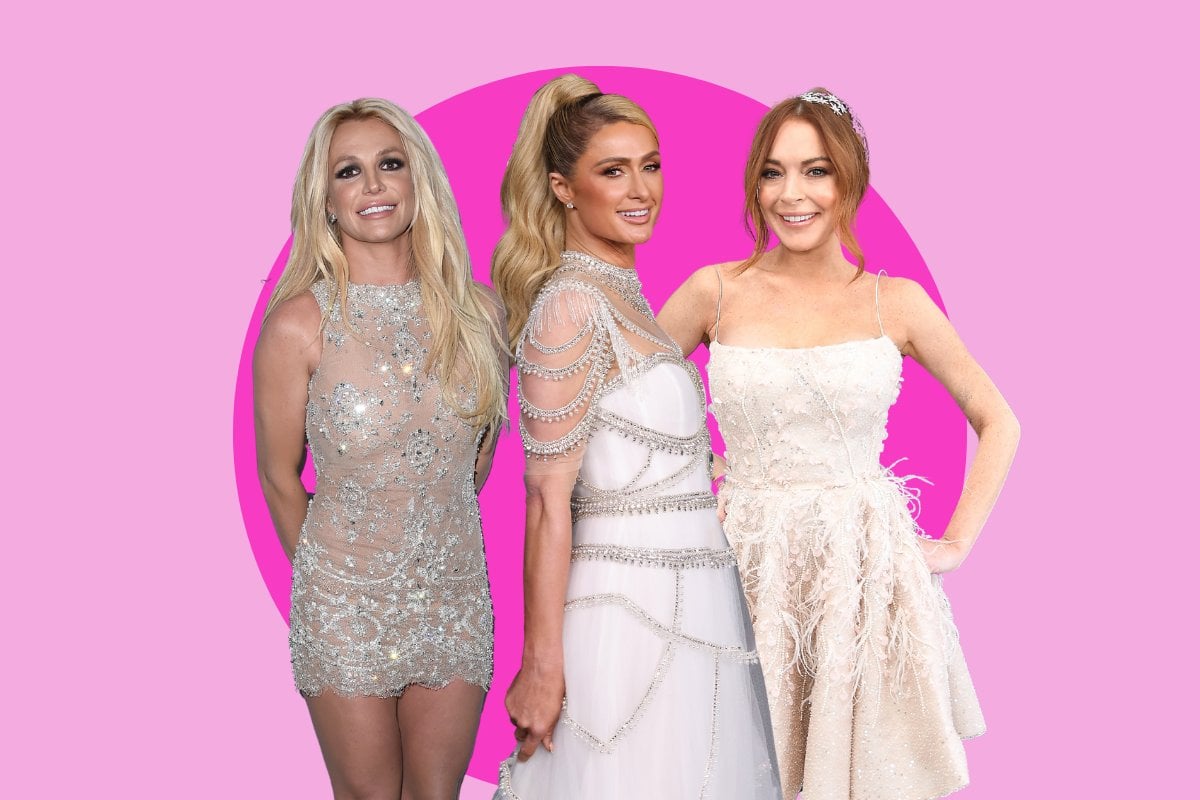 On November 27, 2006, The New York Post published what would become one of its most infamous front pages.
"BIMBO SUMMIT", it said in big bold writing, across a paparazzi image of three very famous faces.
Paris Hilton, Britney Spears and Lindsay Lohan were squeezed into a two-seater car, driving away from a party, surrounded by paparazzi. It was, for the three at the time, quite a normal situation to be in.
Watch: Craig Ferguson's 2007 monologue about Britney Spears. Post continues below video.
The title was the perfect summation of how the media saw them: the use of 'bimbo' was a common way to describe stars during this time, and every possible connotation of the word is implied here. But 'summit' also highlights their importance to the culture - how at the time, even if they wanted to, no one could look away. 
2006 was PEAK Paris, Britney and Lindsay. The three, along with a handful of other mostly young, mostly female stars, were some of the most famous, photographed people in the world. Their every move was documented in tabloid papers and magazines, accompanied by snarky captions like this one.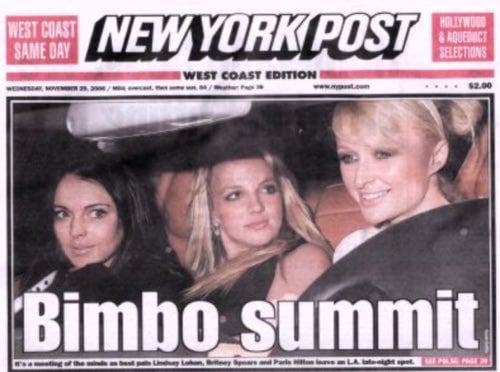 Image: New York Post.