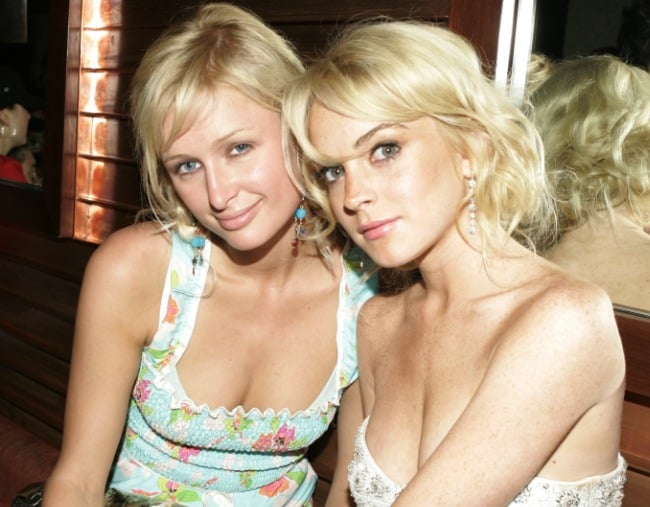 Let's all take a moment to remember the glorious time that was the mid-noughties.
We wore low-slung jeans and a nice "going out top" to the club.
50 Cent was playing in said club.
Our handbags were tiny.
Our eyebrows were… tinier.
And Paris Hilton and Lindsay Lohan were the "IT Girls" of Hollywood.
They were also publicly feudin' and giving the tabloid magazines many juicy coverlines.
Now, flash forward to 2018, and Paris and Lindsay are feudin' again.
You see, Paris Hilton has just commented on a fan page's post about Lindsay Lohan, calling her frenemy a "pathological liar".
The post was a 2006 clip of Lindsay accusing Paris of pouring a drink over her… then back flipping and calling her a friend… and then back flipping to call her a c**t… and then once again calling her a friend ¯\_(ツ)_/¯.
Hilton commented on the post "#pathologicalliar"… and added two laughing emojis.
Yep, it's 2006 again… bring on the hipster jeans and the crop tops.