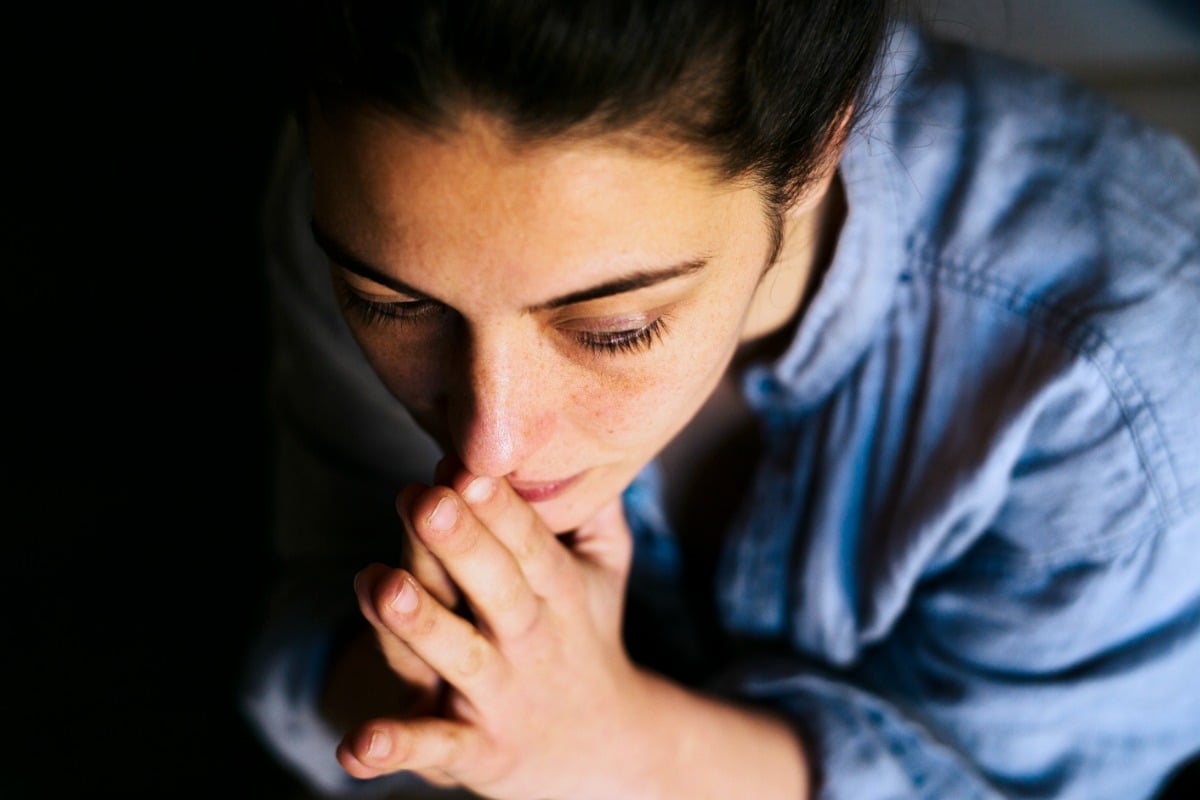 Last night, I went to drop something to my children, who were at their dad's house, before I headed off to my night shift as a paramedic. It was my fourth shift in so many days. I've done almost 55 hours this block.
My high school aged son looked down at me from the balcony that overlooks the long driveway.
"Mum, do you have COVID? Do I have to stay away?"
This my life now.
I have two children who are both in school and old enough to understand the crazy mixed-up world we're living in now.
They understand what their mum does for a job and they understand the risk I am putting myself at.
Sadly, that means they are also becoming increasingly distant.
My own children are petrified of hugging me in fear of me having the virus.
Generally, I'm a fairly well-rounded individual, I'm very blunt and realistic about the 'bad things' in life. I'm exposed to the worst of the worst in society on a day-to-day basis.
The death side of life does not scare me.
People though, people scare me. And right now I am seeing the absolute worst of people.
While yes, the warnings can, at times, be frustrating and confusing, they are in essence quite simple: whenever possible, STAY AWAY FROM OTHER PEOPLE.
If you have to work, then continue to work within the boundaries of social distancing and a solid practise of hygiene, but otherwise stay away from anyone but immediate family and do not unnecessarily expose yourself to anyone else in the community, especially those who are vulnerable.
For myself, I am incredibly torn at what is best for myself and my family. My children's father is also working in an industry in which he can be exposed to COVID-19. Obviously we both utilise all appropriate PPE when needed but at the back of my mind I'm always considering the "what if" I brought it home.
At the moment our close relatives who could assist with childcare during this time are grandparents, who fall into the vulnerable category, and my sister, who is 35 weeks pregnant, which also places her in the vulnerable category, and another sister who is immunosuppressed.
As such, ironically my children are actually safest in the care of their father and I, because they could potentially pass the virus onto vulnerable family members.
Listen to The Quicky, Mamamia's daily news podcast. Post continues below. 
What a heartbreaking reality it is, and I've only truly considered it as I've been asked to write this, that I am ultimately keeping my own kids away from loved ones because I am potentially exposing them to this virus. It is a cruel irony that my kids are fearful of being the ones to pass this on, as their parents work in professions that help the community.