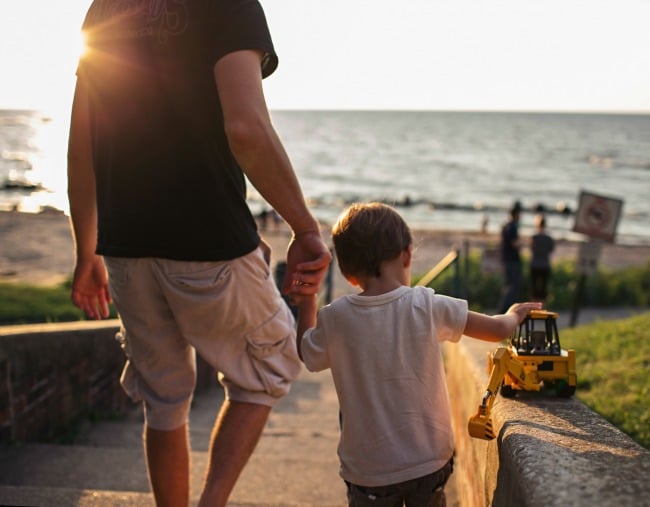 Someone from my mothers' group told me a story about a friend of hers who went back to work after maternity leave.
Her friend worked in the public service, and her department had moved floors while she was on leave. When she returned, she discovered – as she stood around awkwardly among her colleagues' desks – a space hadn't been reserved for her in the new office configuration. So her manager offered a solution: how about she sit in the team's previous location, on the other floor?
All set for her first day back, wearing her smart new work clothes bought especially for the occasion, she took the lift up to the old office. The lift doors opened, and the lights flickered on to reveal the unmistakably desolate scene of an abandoned commercial space: a cityscape of old ring-binders stacked in higgledy-piggledy towers, desk chairs poised at strange inclines scattered about like artefacts from a ruined civilisation, and a forgotten mug, chipped, with a now-permanent tea stain, left behind on the one remaining desk. She was the only person there.
Maybe this story is apocryphal, but that's how mothers talk about returning to work after children. Cautionary tales are passed around like folklore.
There's the woman, working part-time, who was told her desk by the window had been given to a full-time employee, since the view was "going to waste" for the two days a week she wasn't there. There are the stories of day-care centres which only ever call up the mother when a child is sick, even though they have both parents' phone numbers on file. There are the women overlooked for promotions while on maternity leave, or because of their part-time hours, who watch their junior staff members leap-frog them to become their boss. And there's this graph from a Danish study, passed around in Facebook mothers' groups like the world's most depressing meme.
When I meet Dr Liana Leach from the ANU Research School of Population Health, she tells me stories too. She tells me about her partner's work-hours and how they split the care of their two children, she talks about the different approaches her sisters have taken to work-life balance. She says that in her research there's a survey question which asks participants 'How often do you feel rushed or pushed for time?' with the responses being 'Never', 'Sometimes', 'Often' and 'Always' and every time she looks at that question, she thinks: 'Always'.
She repeats it: "Always".
"If it's not rushing at work, it's rushing to get things done at home. It's an intensified way of being, all the time, where you feel like there's no space."
Dr Leach is a quantitative mental health researcher. "I like to stick to what the numbers tell me," she says. Yet here we are, not talking about data at all, but swapping stories of compromise and frustration. It seems impossible not to. Mothers get together and they compare battle wounds, and they try to puzzle out if there's some trick to making it all work better somehow.