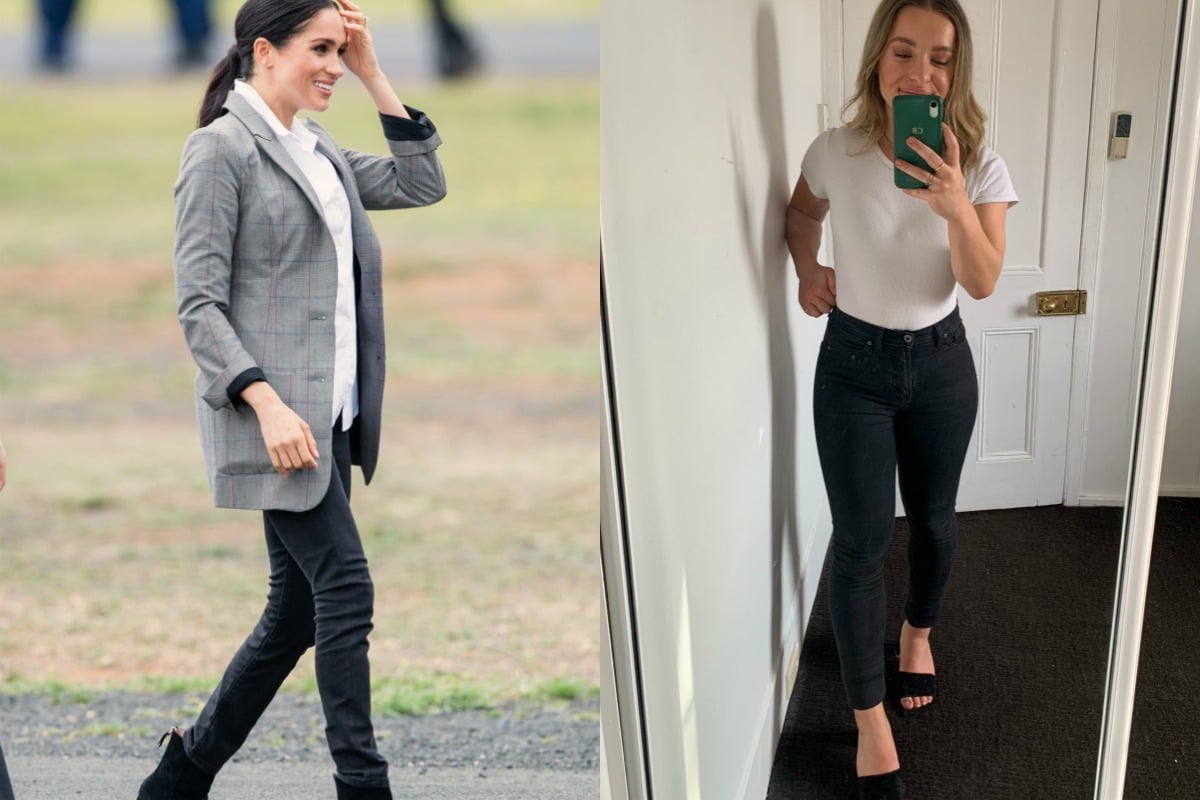 In October 2018, the Duchess of Sussex Meghan Markle arrived in Dubbo, New South Wales. 
She was wearing a crisp white shirt, a grey checked blazer and black, skinny jeans. Specifically, Outland Denim black, skinny jeans.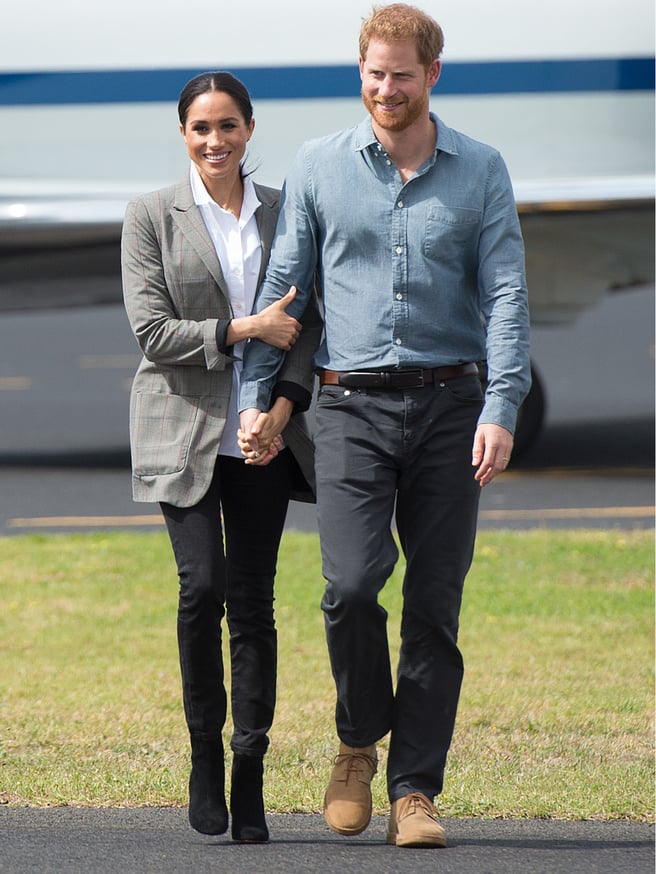 Image: Getty.
The jeans, created by the Australian label, sold out within a week, and Meghan has continued to wear that same pair to various events since.
But what's so good about this particular pair of jeans? Well, fair question.
This week, I managed to get my hands on the same pair of jeans Meghan wore to work out why she and so many other women love them so much.
I considered the cut, the style, the price and of course, the comfort.
Watch Mamamia's Clare Stephens wear festival chaps to work. Post continues below.
First, let's discuss the jeans before I try them on.
The pair Meghan wore in the photo above were the Outland Denim Harriet Jeans. And as described on their website, they're a "staple high-rise skinny jean". 
The jeans come in both ankle length (28 inches) or full length (30 inches), and also come in washed black and four different shades of blue denim. 
They retail for $199.90.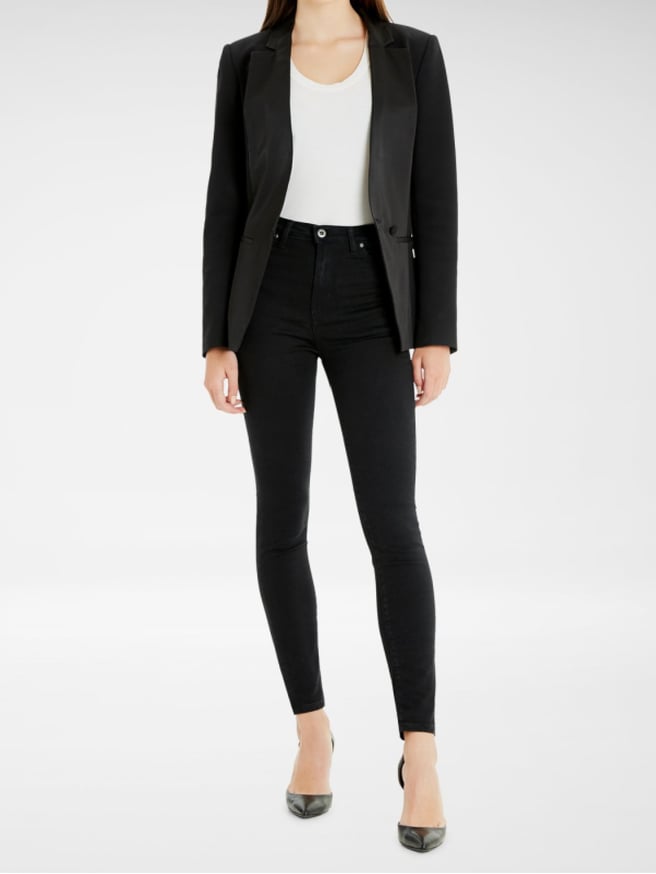 Image: Outland Denim.