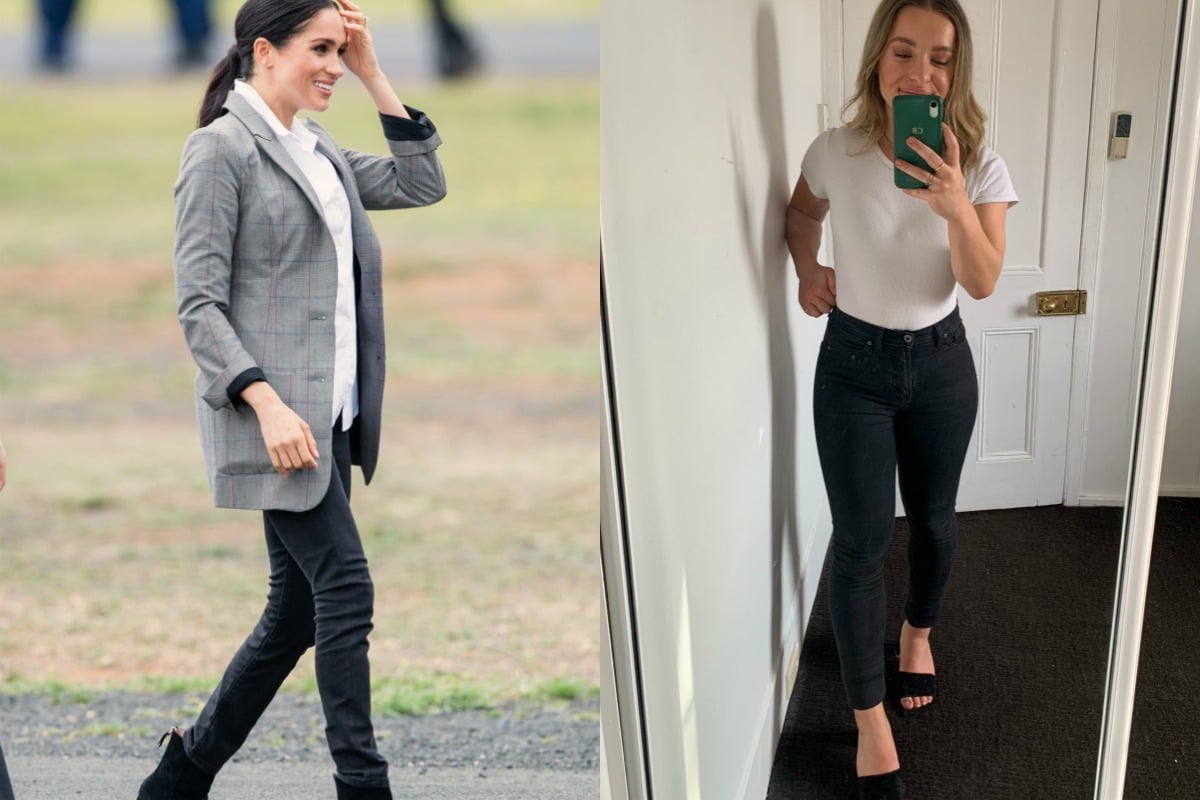 In October 2018, the Duchess of Sussex Meghan Markle arrived in Dubbo, New South Wales. 
She was wearing a crisp white shirt, a grey checked blazer and black, skinny jeans. Specifically, Outland Denim black, skinny jeans.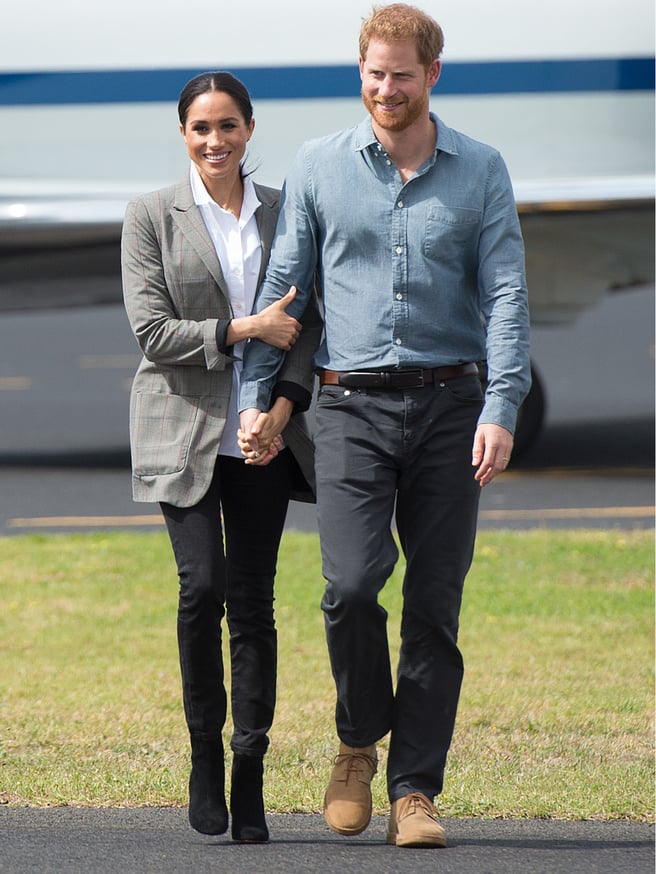 Image: Getty.
The jeans, created by the Australian label, sold out within a week, and Meghan has continued to wear that same pair to various events since.
But what's so good about this particular pair of jeans? Well, fair question.
This week, I managed to get my hands on the same pair of jeans Meghan wore to work out why she and so many other women love them so much.
I considered the cut, the style, the price and of course, the comfort.
Watch Mamamia's Clare Stephens wear festival chaps to work. Post continues below.