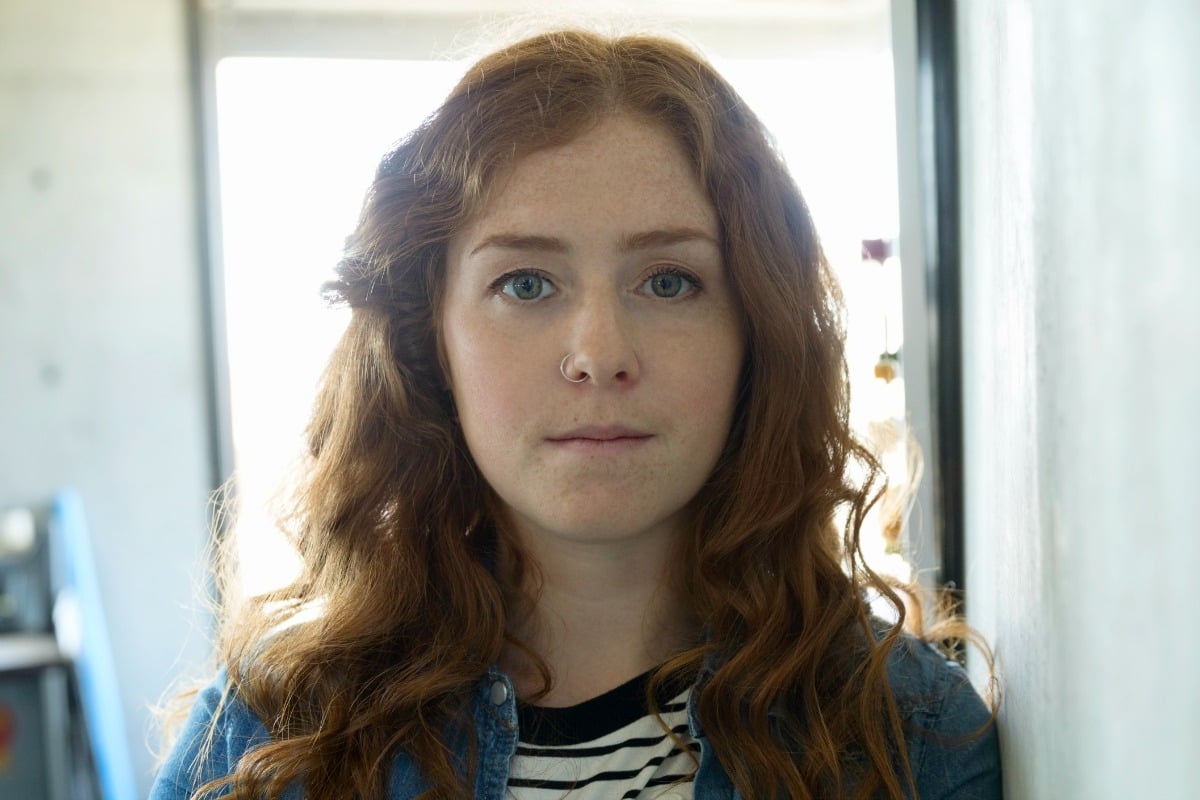 It was a gloriously golden, warm September afternoon and I was crumpled up in the foetal position on my bedroom floor, ugly crying. I had nothing left in me. I was a 23-year-old, newly married, employed, financially alright, plant-based vegetarian, and for the 600th day in a row, I felt horrible.
I was supposed to be packing for a leisurely weekend camping trip but I could not muster up a shred of mental, physical or emotional energy to pack or prepare. In frantic texts to my new husband, I described myself as "drained," "zapped," "dried up."
Somewhere in my exhausted tears there was frustration. This should not be happening to me. I had been a vegetarian for a decade; for the past five years, I had been eating a "clean," plant-based diet. I took a B complex, I didn't have anemia, I drank vegan protein shakes almost daily even though they made me cringe, I drank enough water, I slept well.
I should be okay. Yet here I was, crying at 2pm because I felt like zombie.
And then a strange thing happened. I had not had animal protein in 10 years and I hadn't craved it in nearly as long, but suddenly my body instinctively called out for meat.
A few days later, I ate chicken. A week or so later, I had sausage. I was a carnivore again. Slowly, I regained strength.
When I gave myself permission to eat meat again, I started to look at all the many other foods I had demonised and just how sick I had become.
Meat had been the first thing I nixed.
After that, I whittled down the list of "safe" foods more and more.
I would allow no processed foods; everything had to be in a form that my great-grandmother would recognise. I had read that on a wellness blog somewhere; it was a way to identify if I was eating food in its purest form. (Never mind that my great-grandmother wouldn't recognise avocados or kombucha.) So no tortilla chips, no crackers, no mayo, etc. Pretty much everything from the centre aisles of the grocery store was unacceptable. Whole foods only.
I wouldn't eat granulated sugar, because sugar "lights up" your brain the same way cocaine does. (As it turns out, so does sex and laughter.) All sugar had to be "natural": honey, maple, coconut.
I severely limited my dairy. Cow's milk was offensive unless it was fermented. We are the only animals that drink another animal's milk, I read over and over. How barbaric. How absurd. (Yet somehow yoghurt was okay…) Goat's milk was better but I was a poor university student and goat's milk is expensive. Thankfully, coconut milk was declared sacred by the wellness community I followed religiously and it could be bought more cheaply. In terms of alternative milks, soy milk was antiquated, almond was adequate, and oat milk had not yet arrived. Coconut was in vogue.