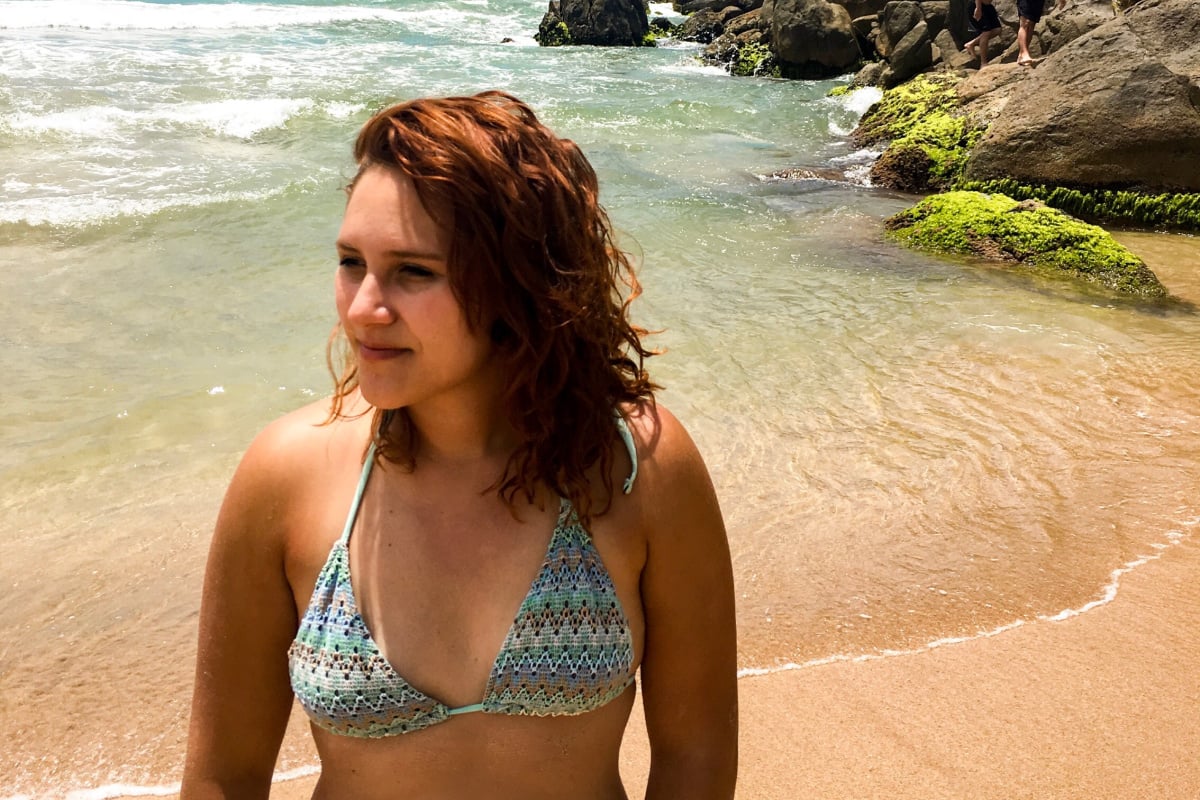 This post deals with eating disorders and might be triggering for some readers.
I developed anorexia at a late period in my life at 22 years old. According to the National Institute of Mental Health, for individuals most at risk I fit comfortably into the categories; young, female, white. I started losing weight to 'get toned' and 'healthy'. Eventually my hair fell out, my clothes fell off me, my bones bruised my skin when sitting in chairs, hair grew all over my body, my heart rate lowered to 40bpm, my veins stuck out of my arms like thick ropes, and my elbows took on that 'boxy' look. I was anorexic and I began out-patient recovery.
I learned in recovery that there are good and bad eating disorders. There are eating disorders that look oh-so-glamorous – that's anorexia. The disorder you can boast about because it illustrates your feminine traits of slimness, discipline and selflessness (apparently not eating is selfless). Bulimia is frowned upon. It's viewed as a failure of femininity and a 'cheating' disorder. Binge eating is (a disorder which, by the way, is inextricably linked to prolonged anorexia) is after bulimia. Binge eating is seen as the disorder where the individual has failed to even bother to purge themselves of their abnormal gluttony. These are harsh and ugly words; words I do not believe for a second.
I suffered from all three of these disorders at one point in time. Anorexia was first, bulimia was second when my exercise habit meant that I had 'failed' if I didn't go for a 10km run after that 40 grams of plain oatmeal, and binge eating was third when my initial recovery was paired with an unbelievably scary phenomenon known as 'extreme hunger'. All three were as awful as the other, and none of them were glamorous or better. I had to write those words though, to describe the shame and guilt associated with an already shameful and guilt-inducing disorder that accompanies the spectrum of more/less glamorous EDs.
Your world is fundamentally altered after you have an eating disorder. You are not allowed to ever get smaller, ever worry about the way you look, ever not finish your meal, ever order the lowest calorie option save the people around you fearing you're once again descending into another bout of anorexia.
There is, of course, something to this – anorexia has a large genetic component, and the process of skipping meals is something that can innocuously escalate fairly easily. In some ways your existence becomes much more freeing than the 'normal' girls around you (the ones who are counting calories, exercising vigorously, and eating 'intuitively and healthy'), because you're essentially given a 'get out of diet jail free' card for life where the heavy expectations of the ideal woman supposedly leave your shoulders. But the focus the people around you have on you maintaining a 'normal' body for them is sometimes, suffocating.
The most difficult part of my re-entry was trying to establish the new 'rules' or guidelines in which I was supposed to eat. I knew that the rules of recovery suggested that I be 'normal' – that is not too skinny, not too fat, just 'right'. So I had to adopt an eating strategy that would keep me at this acceptable level for the people around me; so they weren't uncomfortable with the way I looked, or felt awkward when we ate together. The problem was, as I saw a psychologist-dietitian about how exactly this should look, it all felt a little wrong to me, and a little prescriptive. But who was I to say so? After all I was the one who was disordered, I was the one who had abused her hunger signals, and critically endangered her relationship with food and her body. I was told I was not to be trusted; my intuition was fundamentally flawed.