Unlike most couples in Hollywood, Oprah Winfrey and Stedman Graham have famously kept their relationship out of the spotlight. And in a candid interview with Gwyneth Paltrow, Winfrey shared how she came to this personal decision and the lesson she learnt about not inviting the media into her private life.
"I lived, as you have lived, every other week in the tabloids," Winfrey explained to Paltrow.
The media icon revealed she found it really upsetting when false stories were being created about her and joked that she was always happy when Paltrow was on the covers, instead of herself, "to take the heat off me".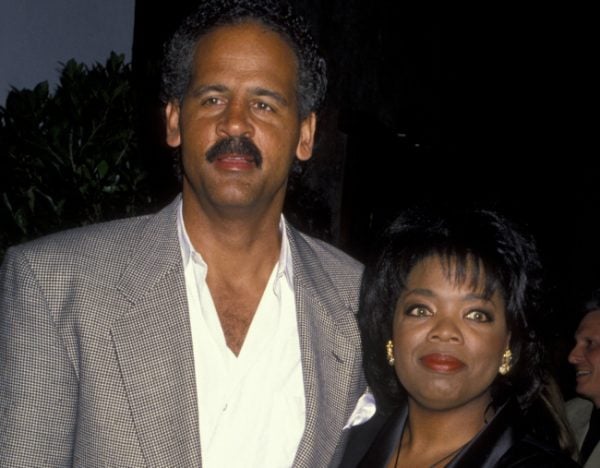 Oprah shared that when she would get upset about the tabloids, she would confide in Maya Angelou about her struggles.
"It has nothing to actually do with you," Angelou would say to Oprah. "Whoever is sitting at the typewriter, they're thinking, 'what can we say this week that is going to sell some stories?'"
Imitating herself replying in tears to Angelou, Oprah said, "But they're saying. You know it's not true. You don't know what it's like when people are saying things about you.
"It's also why I stopped making as many public appearances with Stedman, because I realised that every time there's a new photograph, there's a new story," Oprah said.
Paltrow agreed with Oprah saying that the photos are "an invitation" for tabloids.
The Binge girls deep dive on Oprah Winfrey's Netflix drama Greenleaf. Post continues.

Winfrey says, "I picture it: they've got the pictures on the wall. 'What do we have this week? What expression do we have? What can we create out of that?'"
Oprah and Stedman, who are not married, have been together since 1986.
In the 75-minute podcast, which was the first episode of the Goop podcast, the two icons also discussed Harvey Weinstein, the #MeToo movement, their spirituality and Oprah's decades of being a television host.