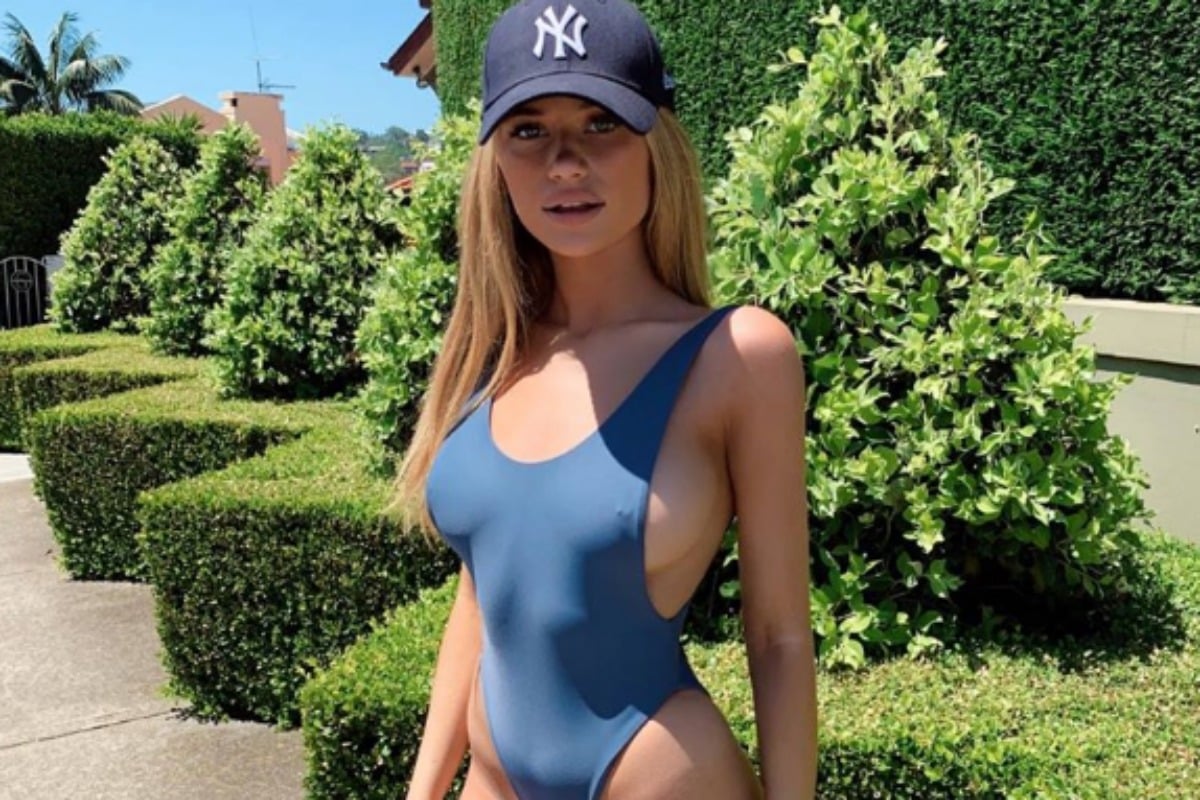 It's happened again and my vagina is… hurting.
It all started a week ago, when women noticed a puzzling pair of bikini bottoms sold by Beginning Boutique.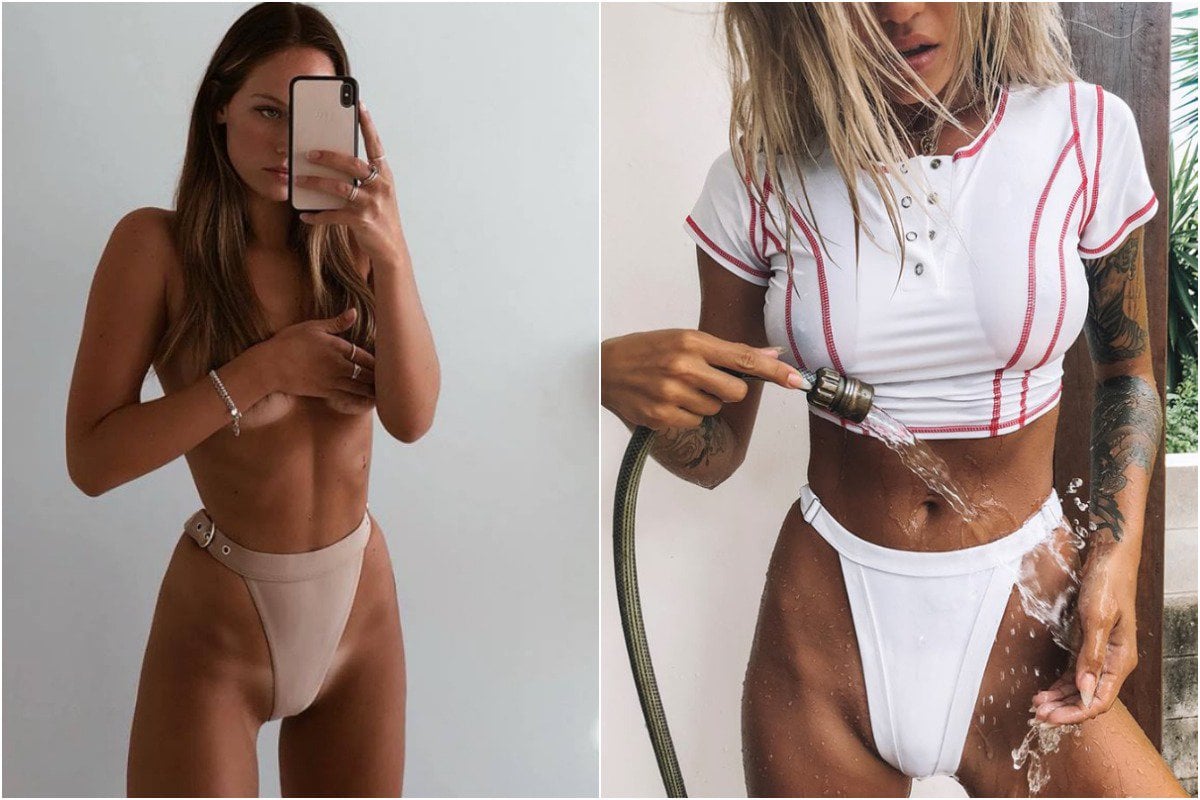 "Oh, okay," the women responded. "Those swimmers ignore the fact that females have genitalia but okay."
A number of comment threads on the brand's swimwear went viral, with women making such observations as:
"Hmm, nice clit hammock. Sell anything for women with vaginas?"
"If this woman has a small camel toe wearing this I'd look like a panda sat on a tightrope."
"Do you have any suitable for mums with vaginas that hang like the sleeve of a wizard?"
You can see exactly what happened when Clare Stephens tried Beginning Boutique's bikini bottoms here:
"Man my vagina would eat these up... if you're happy and you know it clap your flaps."
Lovely.
And now, the clit hammock is back (it... it never went anywhere), courtesy of online retailer, Black Swallow. But now, it's in one-piece form, giving the ladies the benefit of a) no where to fit your breasts AS WELL AS b) no where to fit your vagina.