Well. I did not have 'obsessively following the ins and outs of a Disney star love triangle' on my 2021 bingo card, but here we are.
If you've listened to the radio/been on social media/spoken to anyone under 21 lately, you may be across the spectacularly dramatic lives of Olivia Rodrigo, Joshua Bassett, and Sabrina Carpenter.
You see, there has been a love triangle involving these three young Disney actors and singers taking place very publicly for months now.
It involves breakup songs, a High School Musical-related television show and because these people are much younger than us, TikTok.
If you're a millennial of a certain age, you may also remember the good old days of the Nick Jonas, Miley Cyrus and Selena Gomez love triangle. Except if these were exactly the same scenarios, it would involve Nick Jonas coming out after expressing his love for Justin Bieber.
Confused? Grab a cup of tea, and let me explain.
First, you need to meet Olivia Rodrigo, Joshua Bassett and Sabrina Carpenter.
There are a few names we need to get across here: Olivia Rodrigo, Joshua Bassett and Sabrina Carpenter.
Olivia, 18, and Joshua, 20, are co-stars on Disney+ original show High School Musical: The Musical: The Series (the most ridiculous TV show name in history), in which they play ex-couple Nini and Ricky.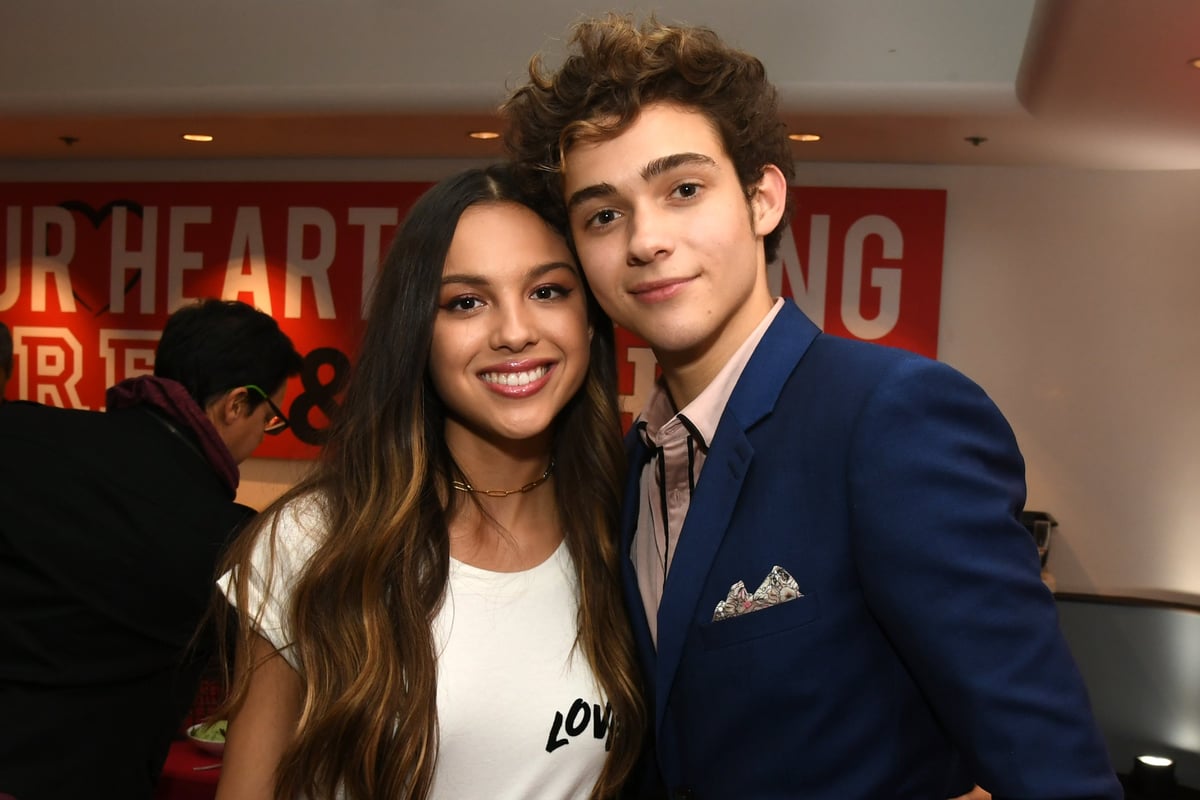 This is them. Image: Getty.
They had on-screen chemistry and were clearly friends off screen, which led fans of the show to speculate about whether they were actually dating IRL.
It turns out, yes. At least they were.
They broke up, after which Joshua began dating another Disney star, 22-year-old Sabrina Carpenter, which you'll soon see is very important information.