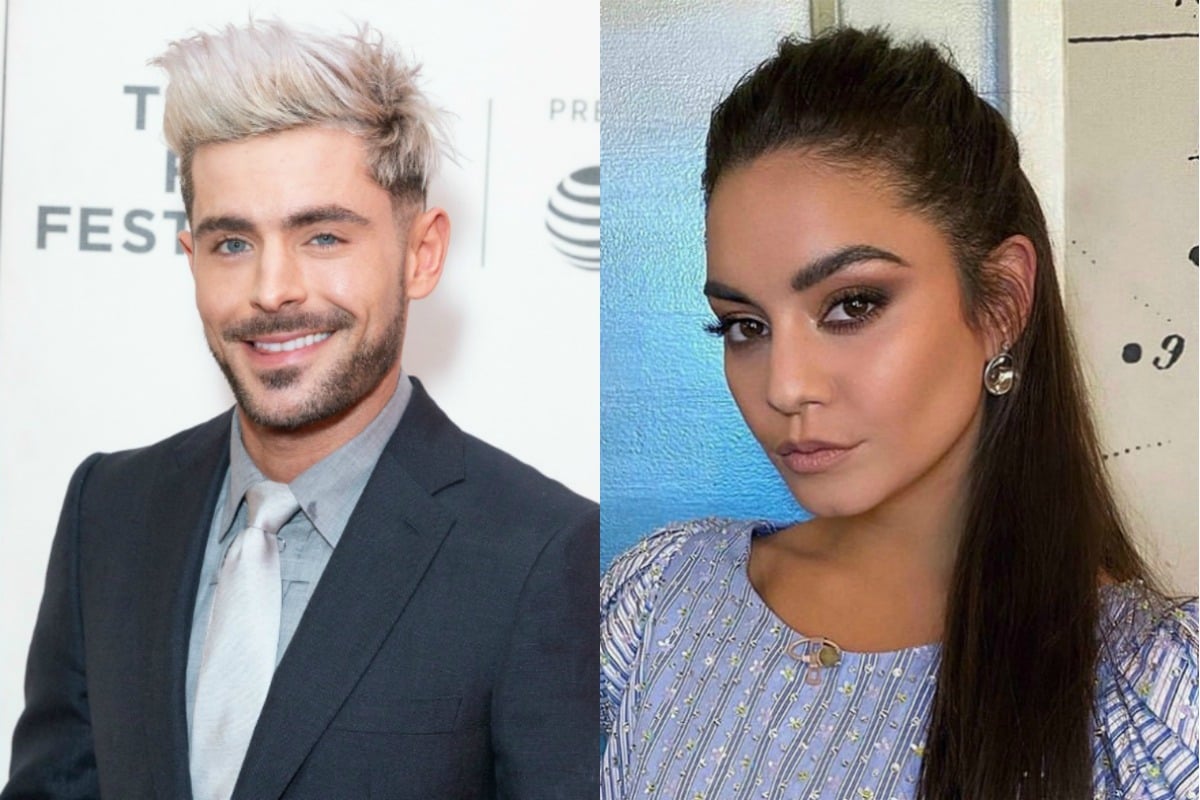 It's hard to believe it's been 14 years since High School Musical first graced our screens and we all collectively fell in love with a boy named Troy Bolton.
Back then the walls of our room were plastered with posters of Zac Efron, who we hardcore shipped with Vanessa Hudgens before shipping was even a thing.
The hit Disney Channel movie followed the story of two high school students, Gabrielle and Troy, who came from two completely different worlds but decided to go against the status quo and audition for their school's musical. At the time, it was a pretty scandalous thing to do. And our young minds loved every minute of it.
The film quickly became a phenomenon and inspired two additional movies, a live musical and, most recently, a TV series on Disney Plus.
And now all our favourite wildcats are reuniting for a musical special called The Disney Family Singalong. Yep, it's finally happening people.
At the request of ABC, Bob Iger and HSM director Kenny Ortega, the whole East High gang will be returning including Vanessa Hudgens, Ashley Tisdale, Corbin Bleu, Monique Coleman and Lucas Grabeel.
As for Zac Efron, it took him a little longer to get his head in the game.
"We couldn't reach Zac until late but when we did, he immediately jumped in, of course," Ortega told Deadline.
"Everyone we reached out to was quick — and you'll see it in their spirit and the way they come together from their homes. They recognise this is an opportunity to strengthen spirits for those joining us for the broadcast."
The cast will take part in an epic performance of the High School Musical anthem 'We're All In This Together'.
Other celebrities are also set to join the sing-along event, including original Disney Channel stars Raven-Symoné and Demi Lovato, as well as Christina Aguilera, Michael Bublé, Kristin Chenoweth, Auliʻi Cravalho, Amber Riley, John Stamos, Ariana Grande, Alan Menken, Elle Fanning, Josh Groban, Darren Criss, Tori Kelly and a bunch more.
But before the High School Musical cast reunite, here's a look at what they are doing now.
Vanessa Hudgens (Gabriella Montez)