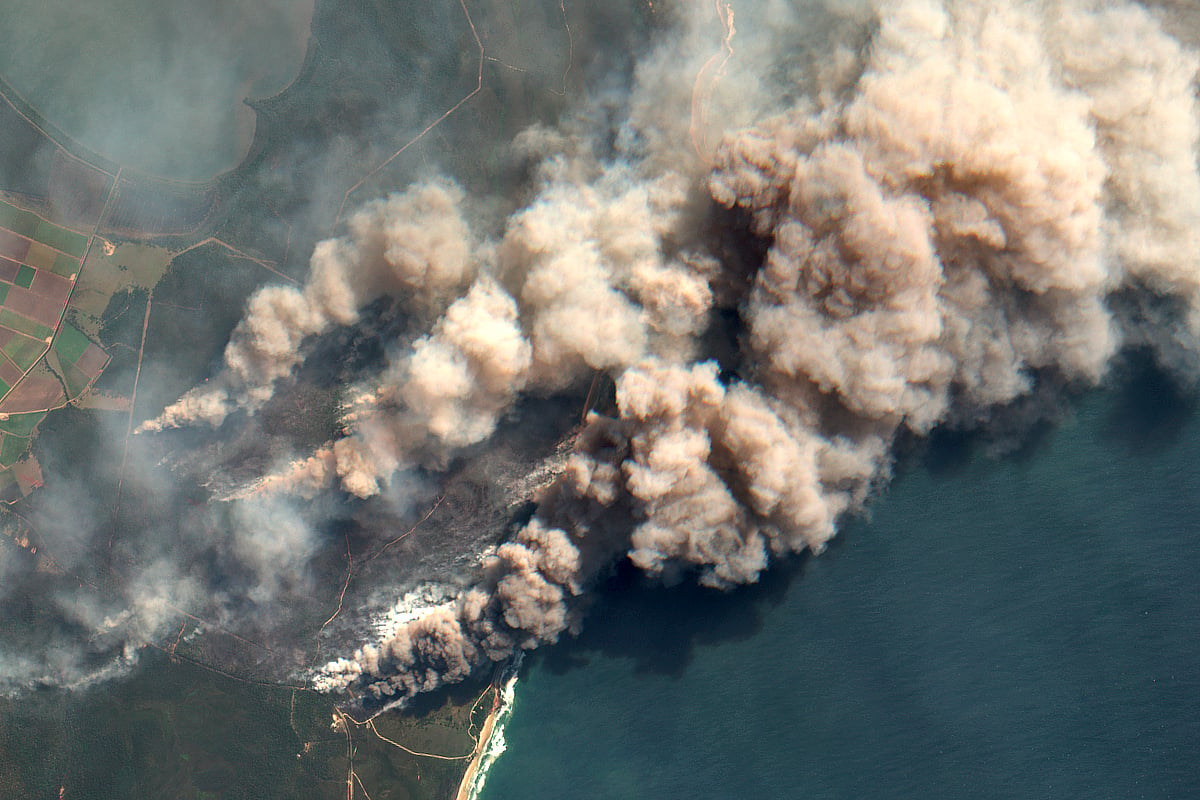 We've read the numbers tied to the NSW bushfire crisis, heard them rattled off on the news almost nightly since September 2019.
At least 750 homes destroyed.
More than 3 million hectares of land burned — more than the last three fire seasons combined and larger than the entire country of Wales.
2000 koalas perished and several corridors of precious habitat lost.
And most sobering of all, eight people killed, including Rural Fire Service Deputy Captain Geoffrey Keaton, 32, and Firefighter Andrew O'Dwyer, 36, whose truck rolled south-west of Sydney on Thursday evening.
And there appears to be no reprieve in sight.
As of Friday afternoon, there are 100 blazes burning across the state, as firefighters brace for catastrophic fire conditions in the greater Sydney region, the Illawarra and southern ranges over the weekend.
Watch: Just one of the hundreds of families affected by the fires.

Even with all these numbers, it can be difficult to fully appreciate the scale of this crisis. Until you see it from above.
Below are satellite images captured on September 27 before the worst of this whole ordeal began. Then, slide across to reveal the situation as it stood just days ago (Monday, December 16).