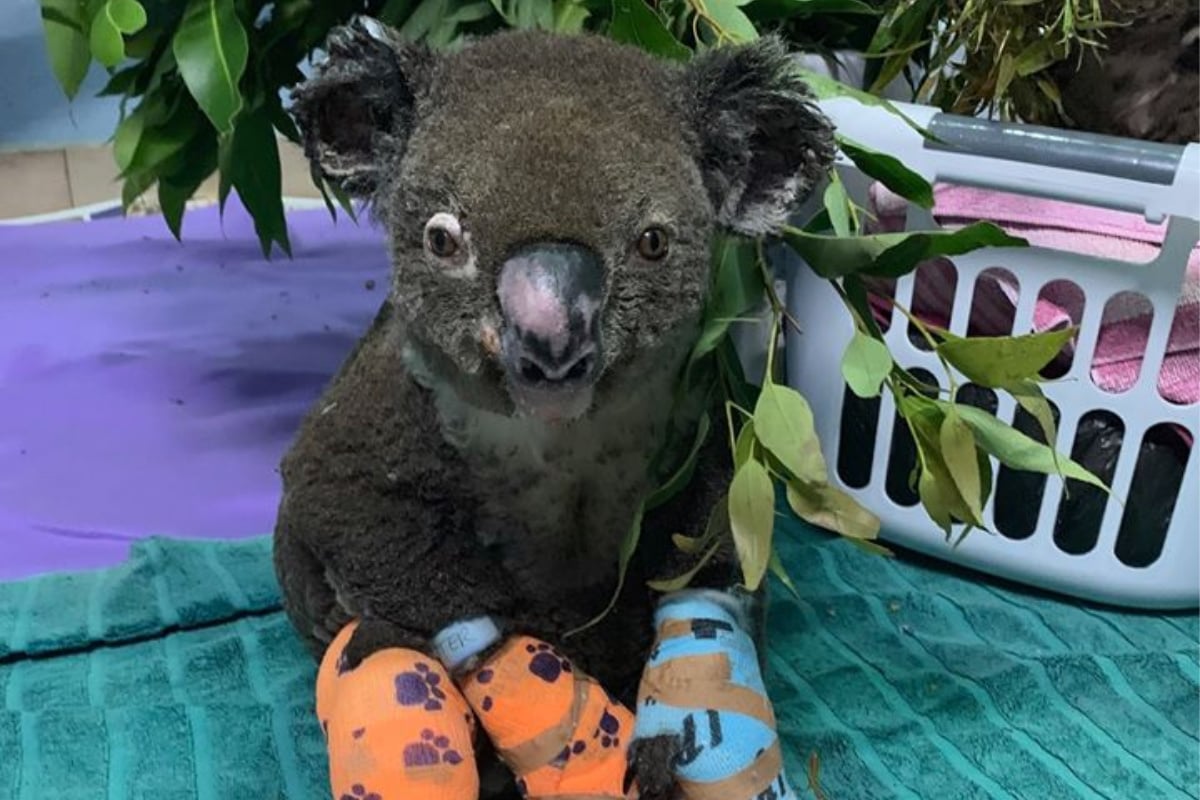 As Australia's backyard has burned, our koalas have been helpless.
Bushfires engulfed their habitats with an intensity we haven't seen before. Whole populations of the native animal have been incinerated.
"How many are lost? We'll never know because they just turn to ash," Sue Ashton, President of the Port Macquarie Koala Hospital, told Mamamia on Wednesday.
Ashton says that in the case of bushfires, koalas don't run. They instinctively climb to the top of trees.
"So if fire goes through with intensity, as these ones have, they're basically incinerated alight. And that's what's been happening."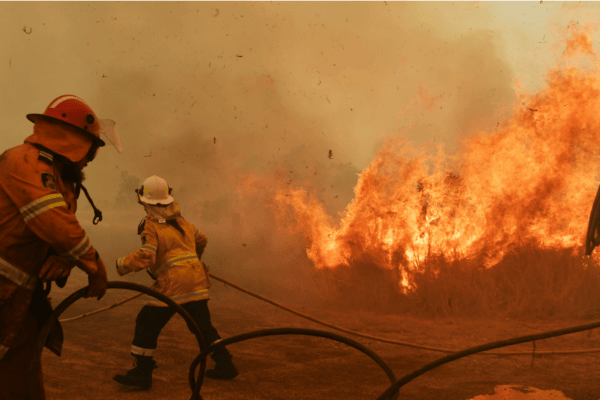 The lack of data surrounding the loss of koalas has led to debate over whether koalas are now considered a "functionally extinct" species.
"I don't think the government has said they are [functionally extinct], but we certainly would say they are. That's the result of the fires," Ashton explains, adding it takes 18 months to breed just one koala, so to replace the "hundreds that have died" will be no short task.
"We use as an example the Lake Innes Nature Reserve - we've been doing research there for about five years and when we counted the numbers we knew there were about 600 koalas just in that area.
"About two thirds of their habitat was lost there, so if you do the sum that's about 350 koalas have perished."
The Port Macquarie Koala Hospital has been working overtime with their four full-time staffers and 150 volunteers to save the 33 koalas that have come in for treatment and search for new ones that need saving as a result of the recent bushfires.
The hospital has search and rescue teams that go into national parks and bushfire affected areas to try to rescue any koalas they can find.